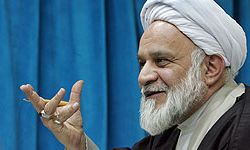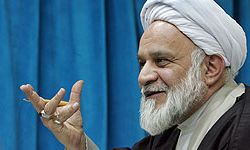 Head of Iran-Algeria Parliamentary Friendship Group Gholam Reza Mesbahi Moqaddam stressed Tehran's willingness to boost bilateral ties with Algeria, and underlined the Iranian parliament's support for closer ties between the two nations.
Speaking at a meeting with Chairman of the Algerian parliament's Foreign Affairs and International Cooperation Commission Ibrahim Bulhaye here in Tehran on Sunday, Mesbahi Moqaddam pointed to the historical, cultural and religious commonalities of Iran and Algeria, and underlined the necessity for stronger ties between the two Muslim nations.
"Recognition of the two countries' capabilities and capacities in different fields will result in the further improvement of cooperation and growth in the friendly interactions between the two countries and for that end the Islamic Consultative Assembly (parliament) supports expansion of friendly ties in all fields."
Bulhaye, for his part, pointed to parliaments' key role in preparing grounds for better friendly cooperation among countries, and asked for the further expansion of parliamentary ties.
"Algeria's Parliament welcomes improvement and expansion of contacts and relations with the Islamic Consultative Assembly in different fields," he said.
In similar remarks this September, The Leader of Islamic Ummah and Oppressed People Imam Seyyed Ali Khamenei, in a meeting with Speaker of Algeria's National Assembly Abdul Qadir bin Saleh, said that the African state has been a good partner for Iran since the victory of the Islamic Revolution.
As regards bilateral relations, The Leader of Islamic Ummah and Oppressed People Imam Seyyed Ali Khamenei said, "There are great capacities for the expansion of economic, political and cultural ties between Iran and Algeria which must be activated."