Economy
MP Urges Gov't to Reduce Dependence on Oil Revenues to Counter Sanctions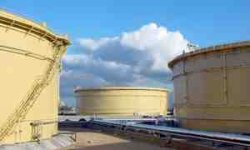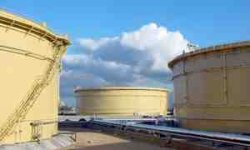 A senior Iranian legislator called on the government to decrease dependence on oil revenues as an effective way to counter the western sanctions against the country.
"In case dependence of the country's annual budget on oil revenues is lowered to less than 20%, the sanctions will be rendered ineffective no matter how harsh they are," member of the parliament's Economic Commission Abdolkarim Rajabi told FNA on Saturday.
"The enemy intends to hit a blow to Iran's economy through oil sanctions, therefore dependence on oil revenues should be reduced and non-oil exports should be increased," he added.
Many Iranian officials believe that the West's ban on Iranian oil supplies will help Iranian economy end its dependence on oil revenues.
"The sanctions imposed on us have created an opportunity to prepare the ground for cutting the connection between the (country's) budget and oil (revenues)," Vice-Speaker of the Iranian Parliament Hassan Aboutorabi-Fard said at an economic conference here in Tehran in March.
At the same time, Iran's First Vice-President Mohammad Reza Rahimi said that the country plans to boost its non-oil exports to $70bln in the next Iranian year (starts on March 20).
"The government targets $70 billion of non-oil exports in 1391 (March 20, 2012-March 20, 2013)," Rahimi said.
In March 2011, a senior Iranian economic official announced that the country plans to boost its non-oil exports to $301 billion within the next five years.
Iranian Deputy Commerce Minister Hamid Safdel stated at the time that Iran's non-oil exports, excluding gas condensates, will reach $301 billion in a five-year period.