Iran
MP Urges Gov't to Use NAM Chance to Confront Anti-Iran Sanctions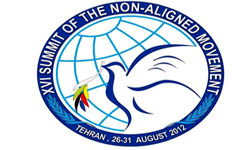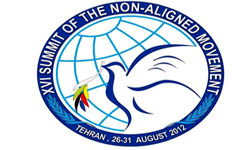 A senior Iranian parliamentarian said that the country's government should intensify diplomatic consultations during the 16th heads-of-state summit of the Non-Aligned Movement (NAM) in Tehran to defuse western sanctions against Iran.
Speaking on Thursday, member of the parliament's Economic Commission Seyed Jalal Yahyazadeh urged the Iranian government to mobilize its economic team to confer with officials of the participating countries in order to prevent the Western sanctions from harming the country.
"During NAM summit, Iran must use all its potentials to review the economic conditions and ways for countering the sanctions," he stated.
In similar remarks on Tuesday, another Iranian lawmaker said the NAM summit will be an excellent chance for the country to confront the West's illegal sanctions.
"The NAM summit is the best opportunity to confront the sanctions," Head of the parliament's Economic Commission Arsalan Fathipour said at the time.
"In our meetings with the officials of the NAM member states we should brief them on the illegality of these sanctions and talk to them to make these sanctions ineffective," he added.
The 16th NAM summit will be held in Tehran from August 26 to 31. Iran will assume the rotating presidency of the movement from Egypt for three years during the upcoming summit.
Despite the rules enshrined in the Non-Proliferation Treaty (NPT) entitling every member state, including Iran, to the right of uranium enrichment, Tehran is now under four rounds of UN Security Council sanctions for turning down West's calls to give up its right of uranium enrichment.
Tehran has dismissed the West's demand as politically tainted and illogical, stressing that sanctions and pressures merely consolidate Iranians' national resolve to continue the path.
Political observers believe that the United States has remained at loggerheads with Iran mainly over the independent and home-grown nature of Tehran's nuclear technology, which gives the Islamic Republic the potential to turn into a world power and a role model for the other third-world countries. Washington has laid much pressure on Iran to make it give up the most sensitive and advanced part of the technology, which is uranium enrichment, a process used for producing nuclear fuel for power plants.