Iran
MP: US Call for Assassination of Iranian Officials Unveils Origin of Terrorism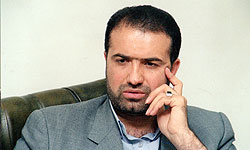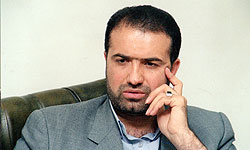 US statesmen's call for covert operations to assassinate Iranian officials shows that terrorism is rooted in the United States, a senior member of the Iranian parliament said Friday, after several political and military officials in Washington asked for plans to kill Tehran's top officials.
Speaking to FNA, Rapporteur of the Iranian Parliament's National Security and Foreign Policy Commission Kazzem Jalali said the call by the US statesmen "shows that the origin of terrorism, specially state-sponsored terrorism, is in the United States of America itself", and nowhere else.
"Americans aid terrorists and devise a number of assassination plots and operation plans by themselves and these moves run counter to the allegations made by the US officials about human rights and nations' sovereignty," he added.
The lawmaker further pointed out that the offer proves "the inhumane views and outlook of the US leaders and officials", and added, "They should know that if terror and assassination could have yielded fruit in Iran and intimidated our officials, then the huge number of the terror operations and attacks that we witnessed in the early era after the revolution should have made the Iranian people and officials to retreat."
"But as our late Imam Khomeini has said 'we are alive with (the spirit of) martyrdom (seeking) and these terrors cannot influence our people and officials' will," the legislator reiterated.
His remarks came after a number of US hardliners urged Washington on Wednesday to use covert action against Iran or even "kill" some of its top officials in retaliation for an alleged plot to kill Saudi Arabia's US envoy.
"I'm saying we put our hand around their throat right now in every interest they have," retired US Army general Jack Keane told a hearing of the House of Representatives' Homeland Security Committee.
Former CIA agent Reuel Marc Gerecht, now with the Foundation for Defense of Democracies think-tank, said "I don't think that you are going to really intimidate these people, get their attention, unless you shoot somebody."
Keane pointed to US allegations that the elite Quds Force of Iran's Islamic Revolution Guards Corps (IRGC) took part in a plot to kill Saudi Ambassador Adel al-Jubeir in Washington and pushed for assassinating "Quds Force top commanders".
The retired general said Washington should carry out "cyber-attacks" against "selected military and economic interests inside of Iran," seize its assets, look into "denying their ships entry to ports around the world," work to isolate Tehran's central bank, and support Iranian dissident movements.
"And let's not wring our hands. If the international community doesn't want to step up to it, we go without them," said Keane.
House Homeland Security Committee Chairman Peter King, a Republican declared "nothing should be taken off the table" – leaving open the possibility of military action.
Iran has strongly denied any involvement in what the United States says was a plot by the Quds Force to kill the ambassador by hiring assassins from a Mexican drug cartel for $1.5 million.
Political and military analysts even in the US have all rejected the Washington claims about the terror plot, and cautioned that the Wednesday call by certain US officials means "declaring war on Iran".
Lawrence Korb, a former aide to Republican president Ronald Reagan now with the White House-aligned Center for American Progress think-tank, warned against an "overreaction".
Democratic Representative Bennie Thompson warned against threats that "may be premature and could inflame an already-fragile climate".
And Representative Jackie Speier, a top Democrat on the committee, pleaded for "sober, reasoned discussion" of Iran, "not the inflammatory soundbites that have been characteristic of the debate up until now".
"We still need to learn all the facts in this troubling case," she said.