North America
MP: US Offer of Talks with Iran Meant to Deceive Public Opinion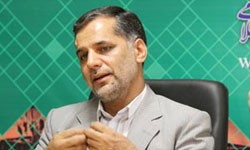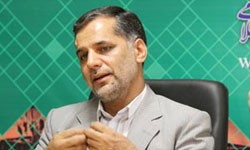 A senior Iranian legislator dismissed the United States' seeming eagerness to hold bilateral talks with Iran as a plot to deceive the world public opinion, and said Washington should first stop hostilities against Tehran to show goodwill for negotiations.
"We should know that the US doesn't seek negotiations and has raised the issue of negotiations to deceive the public opinion and we shouldn't encounter such remarks simple-mindedly," Rapporteur of the parliament's National Security and Foreign Policy Commission Seyed Hossein Naqavi Hosseini said on Wednesday.
"The American officials have recently tried an international deceit and they attempt to deceive the public opinion with unreal comments and through the show that they want negotiations and talks and this is while they pursue the policy of threats and pressures more intensively," he added.
In relevant remarks on Thursday, Iranian President Mahmoud Ahmadinejad said Tehran rejects the US proposal for talks because of Washington's attitude being from the position of pressure and imposition.
Ahmadinejad, who was in Cairo to attend the 12th summit of the Organization of Islamic Cooperation (OIC), stressed that talks must be based on "understanding".
"Americans have recently changed their tune and if they also change they actions and approach and respect justice and the rights of the Iranian nation we will consider their proposals positively," he underscored.
His remarks came after Supreme Leader of the Islamic Revolution Ayatollah Seyed Ali Khamenei on Thursday dismissed the US offer of direct talks with Iran, saying that the proposal has been made in word, while Washington's actions show a different course, meaning that the offer is nothing but a cunning move.
Addressing a gathering of Iranian Air Force commanders and personnel here in Tehran, the Leader rejected the US statesmen's remarks that the ball is now in Iran's court, and said, "The ball is in your court because you should answer and say if speaking of negotiations concurrent with pressures and threats basically bears any meaning."
"Negotiation is meant to prove the goodwill. But you make tens of (hostile) actions with ill intention and then speak of negotiations in words. Can the Iranian nation believe that you are driven by goodwill," the Leader continued.
He further stated that the US needs talks with Iran because Washington's Middle-East policy has proved as a failure and Americans need to show a winning ace to repair their damaged reputation.
The Iranian Supreme Leader's remarks came after US Vice-President Joe Biden, speaking at this year's Munich Security Conference, reiterated previous indications that the US was prepared to talk one-on-one with Iran.
The United States and Iran broke diplomatic relations in April 1980, after Iranian students seized the United States' espionage center at its embassy in Tehran. The two countries have had tense relations ever since, but have shown willingness to attend talks to help resolve regional issues, including security in Iraq. Yet, the two countries have avoided talks on bilateral issues for the last thirty years.
Washington and its Western allies accuse Iran of trying to develop nuclear weapons under the cover of a civilian nuclear program, while they have never presented any corroborative evidence to substantiate their allegations. Iran denies the charges and insists that its nuclear program is for peaceful purposes only.