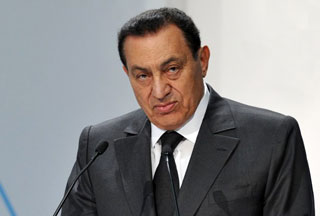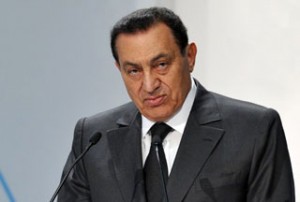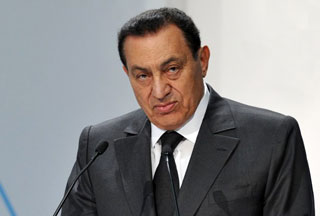 Egyptian President Hosni Mubarak warns Israel against a military attack on Iran's nuclear sites saying the move would unite the Iranian nation around their leadership.
"An attack would only rally the Iranians around their leadership," said Mubarak in Washington in a closed meeting with Jewish leaders.
"There is a rift within the Iranian leadership, and the best way [to deal with its nuclear program] is to wait," said the president who has ruled his country for almost thirty years.
Mubarak, who is in on his first visit to the United States in five years, made the remarks as Israel has repeatedly threatened to strike the country's nuclear facilities.
Earlier, a US diplomat who is based in Jerusalem (al Quds) said that Israel asked the US administration for a green light to attack Iran's nuclear facilities and its other vital structures in the aftermath of the country's post-election turmoil.
The administration of President Barack Obama, however, did not take any notice of the Israeli request and consequently the operation was called off.
The US intelligence community believes that a political decision is yet to be made in Iran for building a nuclear bomb.
Tel Aviv put forward the request as it accuses Tehran — a signatory to the nuclear Non-Proliferation Treaty (NPT) — of pursuing a nuclear program with military objectives and argues that the use of military force is a legitimate option in halting Iran's nuclear progress.
Israel, Middle East's sole nuclear-armed regime, continues to repeat its allegations against Tehran, despite the lack of evidence to prove that Iran is conducting any nuclear activity other than the peaceful work Tehran insists it is pursuing.
This is while Iran's nuclear cites, which are power generation facilities, remain under the strict supervision of UN nuclear watchdog inspectors.