Egypt
Mubarak's two sons freed from prison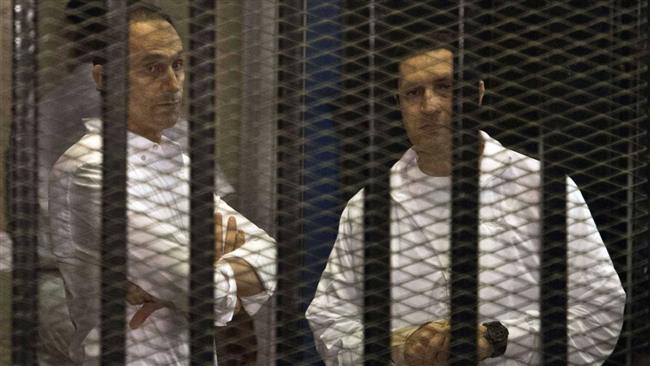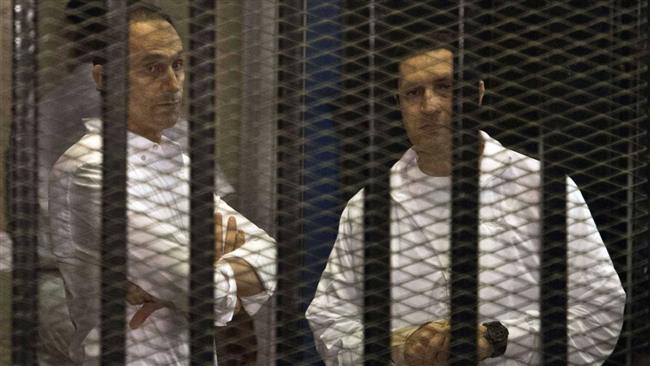 Egyptian officials say the two sons of Egypt's ousted dictator Hosni Mubarak have been released from prison.
According to security officials, Alaa and Gamal Mubarak were freed from Torah Prison in a Cairo suburb early on Monday.
Mubarak and his sons still face a retrial on corruption charges. The brothers also face a trial on insider trading charges in a separate case.
Judicial sources had earlier said that the two were ordered to be released because they had already served the maximum pretrial detention period.
Egyptians launched a revolution in January 2011, bringing an end to the nearly three decades of Mubarak rule in February 2011. The 86-year-old and his two sons were arrested in April that year.
Mubarak is still held at a military hospital in a southern suburb of the capital.
The two bothers' release came a day after clashes between anti-government demonstrators and security forces on the fourth anniversary of the Egyptian revolution left at least 18 people dead.
Their release from prison is expected to spark more protests across the North African country.
Many people in Egypt view Mubarak's sons, particularly Gamal, as a major pillar of their fathers' authoritarian regime, which was said to be allied with affluent businessmen.