Europe
Much of Britain hit by heavy snow, freezing cold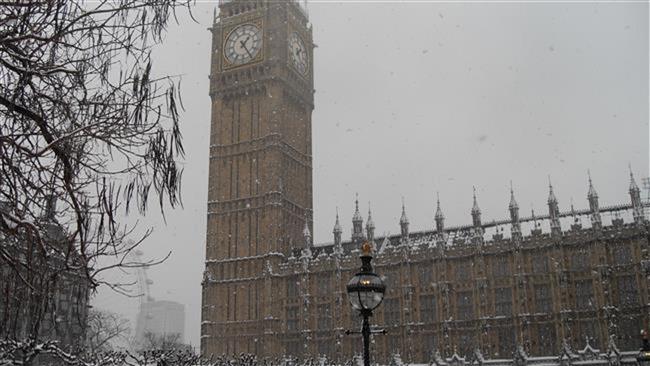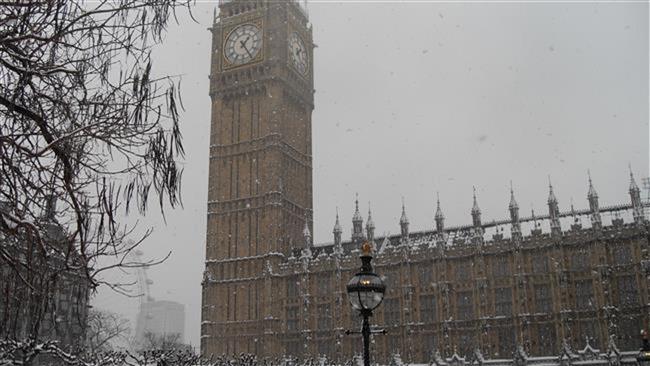 Heavy snow, along with freezing temperatures, has disabled much of Britain, causing great problems for thousands of people.
According to reports on Friday, roads were closed, airports canceled flights and hundreds of schools were shut due to the snow and cold weather.
The Arctic conditions across the UK caused multiple accidents as a result of which thousands of people were stuck in traffic due to multiple lane closures.
The extreme weather condition also led to many passengers missing their flights, as they had to walk miles to reach airports.
Dozens of flights were also cancelled due to the bad weather condition.
The ice on the roads caused the cancelation of many schools across the UK especially in Derbyshire and Cumbria.
In Northern Ireland, more than a hundred schools still remain closed.
On Thursday, more than a dozen train services were cancelled between Manchester and York.
The Met Office, Britain's weather forecast service, has predicted an even worse weather condition for weekend, saying that temperatures will remain low due to strong northerly winds.
The whole of the UK will be scourged by Arctic gales and blizzards right through the first half of February, the Daily Express reported.
A repeat of the historic freeze of 2010 which brought the coldest temperatures on record and ground airports to a standstill is feared.