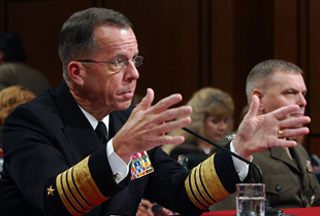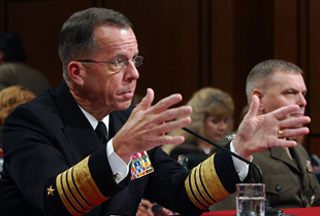 Chairman of the US Joint Chiefs of Staff Admiral Mike Mullen says that the coming months in Afghanistan will be very challenging.
Mullen said Thursday Washington's war strategy in Afghanistan will not change despite Central Command chief David Petraeus replacing the top US commander in Afghanistan General Stanley McChrystal.
Mullen noted that securing the southern Afghan province of Kandahar, which is a hotbed of Taliban insurgency, will be a difficult task.
"This is a tough, tough time," Mullen said. "It's an extraordinarily complex challenge."
He said a lot can change between now and July 2011 when the US has said it plans to start pulling its forces out.
His comments came after the Taliban on Thursday vowed continued fighting against foreign troops in Afghanistan.
"We don't care whether it's McChrystal or Petraeus. Our position is clear. We'll be fighting the invading forces until they leave," AFP quoted Taliban spokesman, Yousuf Ahmadi, as saying.
NATO's 80 fatalities in June has made it the deadliest month since the US-led invasion back in 2001. That figure includes over 40 American soldiers.