Asia-Pacific
Multiple casualties as earthquake rocks Indonesia's Aceh province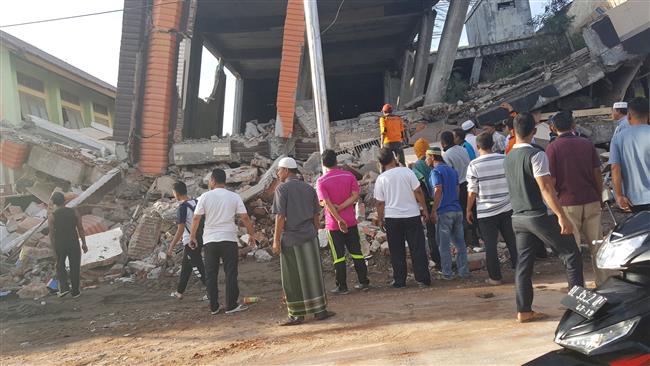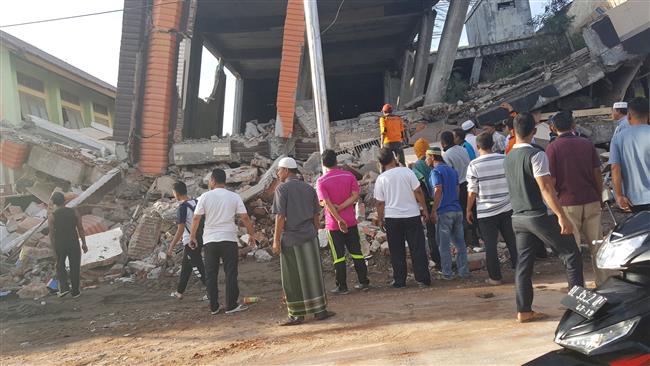 A strong earthquake has rocked northern Indonesia leaving as many as 97 people dead and several hundred injured.
The 6.4-magnitude earthquake struck the province of Aceh in the early hours of Wednesday, causing many buildings to collapse and prompting people to run outdoors in panic.
The casualty count is expected to increase as rescue teams will be evacuating the buildings using heavy machinery.
Images show that mosques, homes, and shops have been nearly flattened due to the severity of the quake.
The national disaster management agency has ruled out the possibility of a tsunami. It also added that at least five aftershocks had followed the earthquake.
Aceh is located on the northwestern side of the Sumatra Island and is particularly prone to quakes.
Earthquakes and volcanic eruptions are quite common in Indonesia which is located on the so-called "Ring of Fire", an area in the Pacific Ocean basin where frequent seismic and volcanic activities are recorded.
Some twelve years ago, a massive earthquake triggered a tsunami that killed 170,000 people in Indonesia, most of them in Aceh. The disaster also took the lives of tens of thousands of people in Sri Lanka, India, Thailand and several adjacent countries.