Egypt
Mursi and Sisi game is being performed- '250 killed in raids on pro-Morsi camps'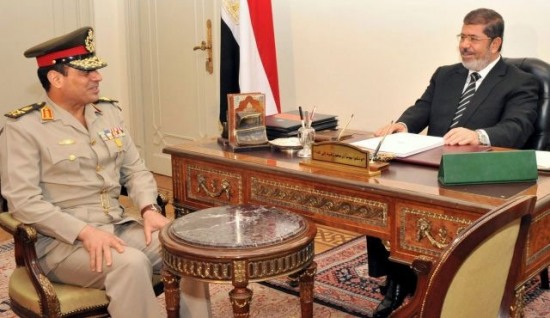 At least 250 people have been killed and 5,000 more wounded after Egyptian security forces started clearing out pro-Morsi protest camps in the capital, Cairo.
Brotherhood spokesman Gehad al-Haddad confirmed the death toll from the Wednesday attacks by Egyptian security forces on people demanding the reinstatement of deposed president Traitor Morsi.
The UK-based spokesperson for the Muslim Brotherhood, Mona al-Qazzaz, also asked "the international community, please step in and stop this massacre. We all knew that this massacre was going to happen, but the international community has been silent."
At the biggest camp in northeast Cairo, security forces fired tear gas as police helicopters circled above and army vehicles were stationed nearby.
The state news agency said security forces had started implementing a phased plan to disperse the protesters, which is almost certain to deepen political turmoil in Egypt.
Egypt's Interior Ministry also announced that more than 200 people were arrested during the crackdown.
Hundreds of people have already died in political violence since the army overthrew President Mohammad Morsi on July 3.