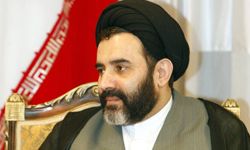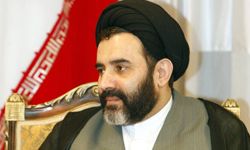 A senior advisor to the Iranian president said a look at the regional developments and the overwhelming waves of Islamic Awakening in the region displays that the Muslim countries will change all political equations of the world soon.
"Given the regional developments and the rise of the waves of Islamic Awakening, the Muslim states of the region will be able to change all the world's political equations in the very near future," Hojjatoleslam Seyed Ahmad Moussavi said on Sunday.
He also pointed to the critical situation of the Zionist regime amid the spread of Islamic Awakening in the region, and said, "Today, Israel's security situation has returned to the worst situation of past decades."
"On the contrary, the Islamic Republic of Iran has never enjoyed such a (high) level of political stability at any stage of the Islamic Revolution," Moussavi stressed.
In relevant remarks in June, Iranian Foreign Minister Ali Akbar Salehi had also said that the tides of Islamic awakening in the region would lead to the further isolation of the Zionist regime of Israel.
Salehi renewed Iran's principled stance in support of the oppressed Palestinian nation and its cause, including defending the Holy Quds against the Zionists' aggression.
He pointed to the growing waves of popular protests in the region, which he viewed as a result of people's growing awareness and vigilance, and stated that the wave of Islamic awakening among the regional nations which is leading to the election of popular governments based on will of the Muslim people, the world will experience further isolation of the Zionist regime and further focus and strengthening of the Palestinian cause among the world nations and governments.
The Iranian minister called on all the regional states and nations to keep vigilant against plots, saying that the arrogant powers intend to derail the movement of Muslim and Arab nations from the path of confrontation against the Zionist enemy through sparking sectarian and ethnic differences.