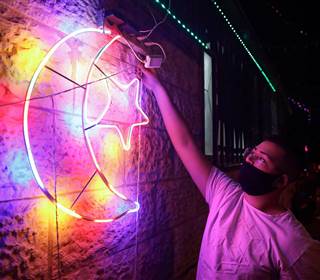 Muslims are gearing up for a very different Ramadan. The usual gatherings in mosques and homes for prayers and Iftar feasts will, to a large part, be cancelled due to the COVID-19 pandemic. It is a sobering time as Muslims call on each other to fight the virus and stay home.
Lockdowns prevail across Europe and everyone is trying to find ways to reach out to one another while practicing physical distancing.
Mosques in Germany are now facing bankruptcy. Unlike Catholic and Protestant houses of worship, mosques have to finance themselves. They depend on donations during Friday prayers and Ramadan is when they get the most support. Online appeals have been launched to raise money but these are uncertain times. This mosque in Turkey is trying to support the locals. People come and donate what they can, and others take what they need.
Charities will be in overdrive this Ramadan, to make sure everyone gets what they need for Iftar meals. Meanwhile here in the UK Muslim healthcare workers, which make up a high percentage of NHS staff, face a Ramadan of battling COVID-19 on the frontline.