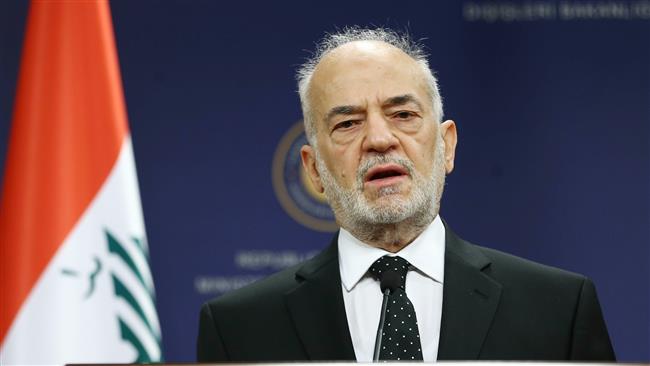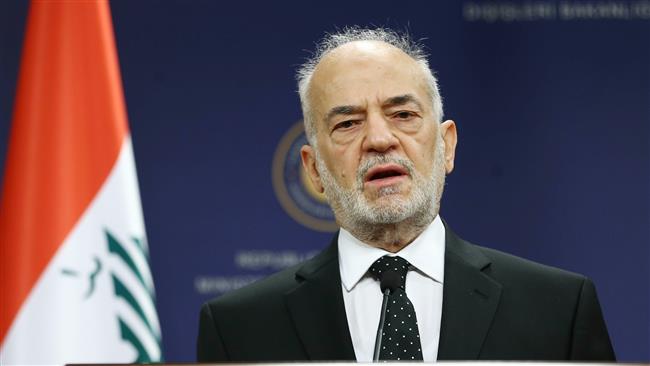 The Iraqi foreign minister says the terrorist activities committed by Takfiri Daesh terrorists show the terror group's hatred toward the entire world, noting that Muslims are the main victims of terrorist attacks.
"What unites them [terrorists] is this hatred they share. They are ready to die. They are ready to kill themselves to take out the largest number of victims. They detest the entire world and, it must be said, most of the victims are Muslim," Ibrahim al-Ja'afari said in an interview with The Associated Press on Sunday.
Al-Ja'afari said that the recent deadly terrorist attacks in Paris claimed by Daesh marked a new stage in the war against extremism that will leave no country in the world untouched.
On November 13, a series of coordinated bombings and armed attacks against different venues, including a concert hall, in the French capital killed 130 people and injured 350 others.
"The world took too long to react against Daesh and al-Qaeda. In 2004, 11 years ago, I said terrorism had no religion, had no country, had no particular beliefs. And in 2012, I said that we were in a third world war. Now, you will see that no country can live in peace, quietly," al-Ja'afari said.
The Iraqi foreign minister said Daesh terrorists, who control swaths of land in Iraq and Syria, "come from 100 countries. They are from the world's greatest democracies," adding that the terror group has become an international breeding ground for extremism.
Al-Ja'afari, who was speaking on the sidelines of international climate negotiations, which is bringing together more than 150 world leaders in the French capital, called on the international community to "take initiative" against the terrorist group.
"We cannot cover our heads when faced with this terror and let our communities, our cities, be terrorized, to be afraid. That is their [terrorists'] goal, their objective," he said.