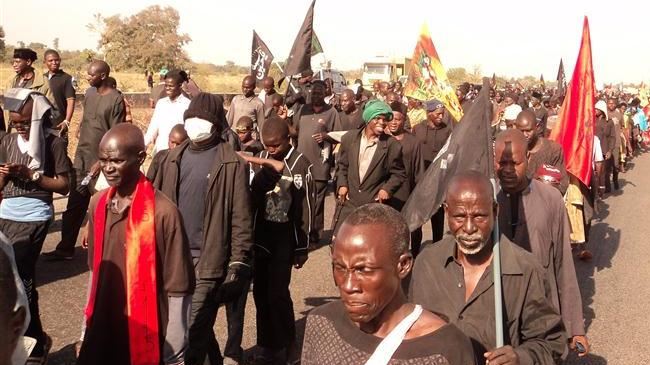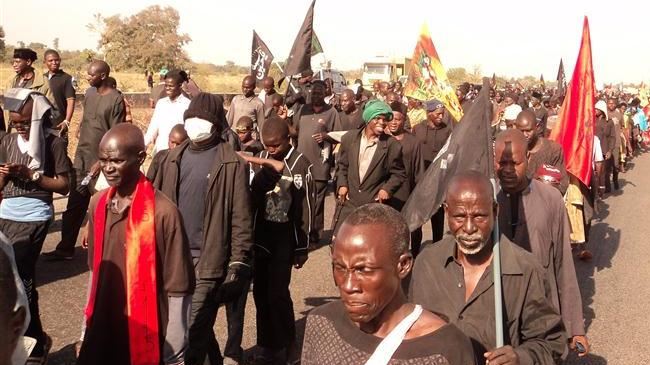 Muslims in Nigeria have held the annual Arba'een mourning rituals, which mark 40 days after the martyrdom anniversary of Imam Hussain (peace be upon him).
Shia Muslims on Saturday gathered in the city of Zaria to hold processions along with fellow countrymen.
Sheikh Ibrahim Zakzaky, the leader of the Islamic Movement in Nigeria, told Press TV that attendance was considerably remarkable.
According to Sheik Zakzaky, Imam Hussain wanted to bring change in the Muslim Ummah at a time when Islam was in need of being purified.
"It ended up with those in power killing him and members of his household and his companions. And he called for help, nobody helped him. That call for help did not die. It is still being raised today," he said.
The event was also marked in other parts of the world, including Iraq, Iran, Lebanon, Pakistan, and Syria.
In Iraq, millions of pilgrims from around the world went to the holy city of Karbala to mark one of the world's largest religious gatherings.
Imam Hussain, the grandson of Prophet Mohammad (peace be upon him), and his 72 companions were martyred in the battle of Karbala on the day of Ashura in 680 CE, after refusing to pledge allegiance to the tyrant ruler of his time.