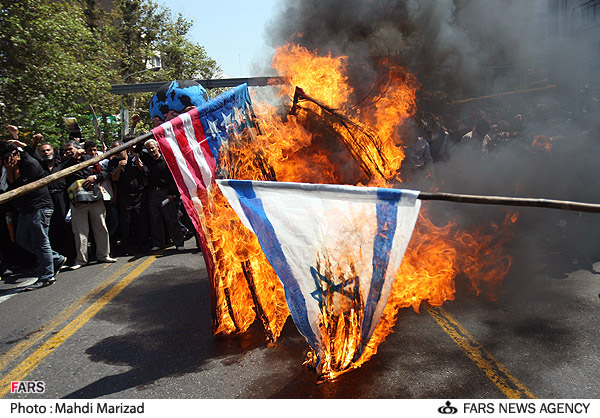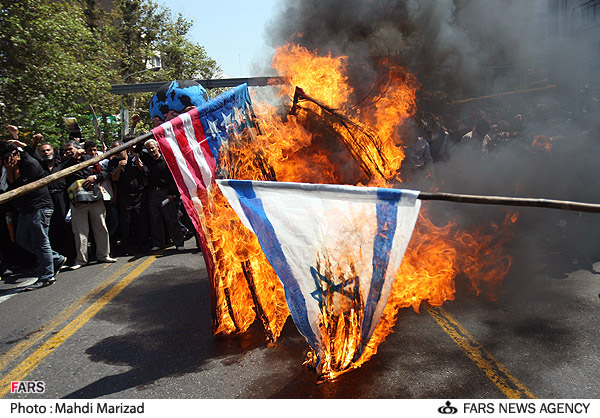 Assembly of Experts Chairman Ayatollah Mohammad Reza Mahdavi-Kani has said that Muslims will condemn newly resumed U.S.-brokered "peace talks" between Israel and the Palestinian Authority in Qods Day demonstrations which will be held on Friday.
International Qods Day is a day of solidarity with Palestine observed on the last Friday of the holy month of Ramadan. Anti-Zionist demonstrations are held on Qods Day all over the world, especially in Iran, where the event was inaugurated after the 1979 Islamic Revolution. The late Imam Khomeini, the Founder of the Islamic Republic, made the proposal to establish an international day of solidarity with Palestinians in August of that year.
According to Reuters, Palestinians and Israelis resumed a new round of talks in Washington on Monday to try to reach a peace deal.
Acting Palestinian Authority President Mahmoud Abbas and Israeli Prime Minister Benjamin Netanyahu had dispatched senior envoys to the negotiations convened by U.S. Secretary of State John Kerry.
In a message issued on Wednesday, Ayatollah Mahdavi-Kani said, "This year, the Unites States has organized a new round of compromise talks while Arabs and certain subservient leaders of the Muslim world are in ignorance and confusion, but, with the grace of God, these efforts will fail like in the past and the front of resistance and jihad against the regime occupying al-Quds will oppose the compromise plan more strongly than ever."
"Muslims will condemn such desperate efforts on this year's International Qods Day and will prevent this act of treason and will not allow anyone to erase the atrocities committed by the Zionist regime for more than half of a century," he said.
An official at Iran's coordinating council for Islamic dissemination also said on Wednesday that Qods Day demonstrations would be held in 80 countries across the world.
Ramezan Sharif said that the Iranian people would reaffirm their support for the movements of Palestinian resistance groups and condemn the resumption of "compromise talks" in the demonstrations.
In addition, a number of Iranian organizations, including the Basij Organization and the Islamic Revolution Guards Corps, have issued statements ahead of International Qods Day commemorating the occasion and inviting the people to take part in Friday's demonstrations.