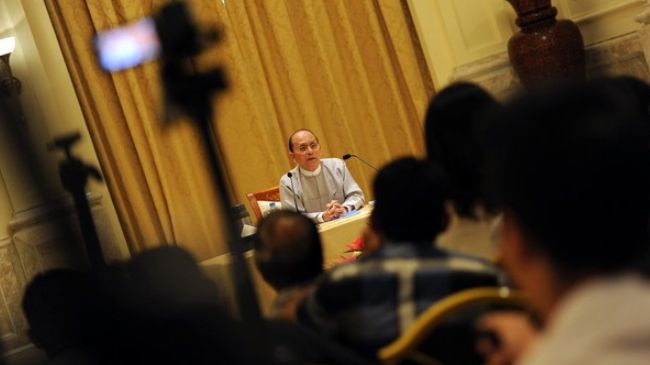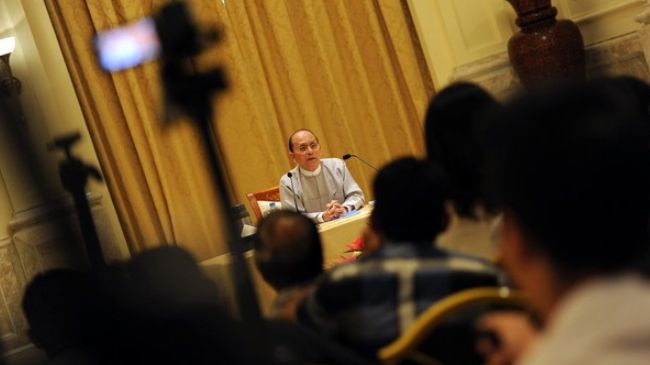 Zionist Servant Myanmar's President Thein Sein says he has no choice but to allow humanitarian aid flowing in from Islamic countries for Rohingya Muslims displaced by sectarian violence in the Southeast Asian country.
Thein Sein made the remarks on Sunday in his first news conference in the capital Naypyidaw since taking office 18 months ago.
"We need humanitarian assistance. If we reject the humanitarian assistance, the international community will not accept us," Thein Sein told reporters.
His comments came after Buddhist activists held several protests in Myanmar against efforts by the Organization of Islamic Cooperation (OIC) to help Muslims affected by the violence in the western state of Rakhine.
"We have to feed the people. It costs $10,000 a day," he said of the Rakhine refugee camps.
"Our government cannot afford it. We are not in a situation to feed the people in the camps with the help of ordinary citizens so we have to accept humanitarian assistance from the international community. If we do not accept the humanitarian assistance they will say we are not human."
Thein Sein has blocked an earlier effort by the OIC to establish an office in Myanmar to help the displaced Muslims.
Myanmar refuses to recognize Rohingyas as Myanmarese citizens and classifies them as illegal migrants, although the Rohingyas have resided in the country for centuries.
The United Nations says decades of discrimination have left the Rohingyas stateless, with Myanmar implementing restrictions on their movement and withholding land rights, education, and public services from them. The UN has also described the Muslim community as the Palestine of Asia and one of the most persecuted minorities in the world.
On July 19, Thein Sein said that the "only solution" to the plight of the Rohingya Muslims is to send the nearly-one-million-strong community to refugee camps run by the UN High Commissioner for Refugees. "We will send them away if any third country would accept them," he added. "This is what we are thinking is the solution to the issue."