Myanmar
Myanmar health workers rally to protest military coup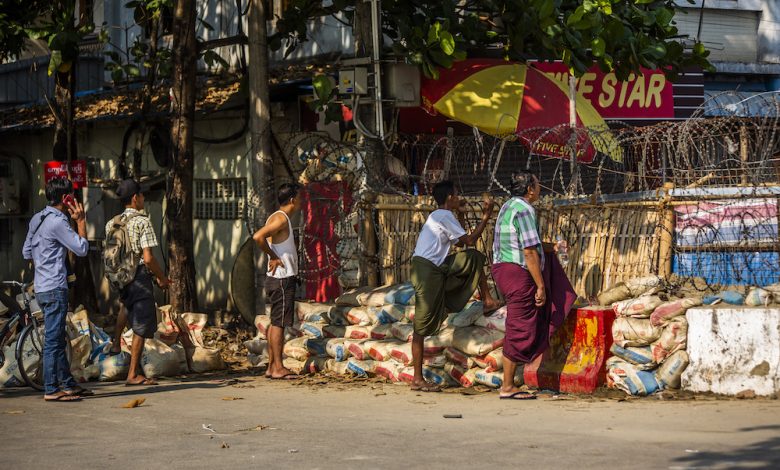 Doctors and nurses have poured out into the streets in central Myanmar to protest the military's deadly crackdown on anti-coup demonstrations, in an early morning march to avoid confrontation wih security forces.
Health workers, in white coats, rallied in the second city of Mandalay before sunrise in the city, on Sunday.
"Failure of the military regime, our cause our cause … federal democracy, our cause our cause," the crowd chanted.
The rally came a day after a local monitoring group confirmed the killing of four protesters at the hands of security forces in different cities.
Two of the deaths occurred in the country's main city, Yangon, according to the Assistance Association for Political Prisoners (AAPP).
The AAPP says nearly 250 have been killed in the weeks since the coup, but that the true death toll could be higher.
The military says two policemen have also been killed in the protests.
Myanmar has been the scene of daily protests by people and violence by police and troops since the military ousted a civilian government and arrested de facto leader Aung Sung Suu Kyi and other political leaders in a coup d'état in early February.
Security forces, made up of police and military personnel, have responded with lethal force, using live rounds along with tear gas and rubber bullets in an effort to bring the demonstrators to heel.
More than 2,300 people have been arrested, the group said.
Demonstrators have, however, maintained their unflinching opposition to military rule, and remained in the streets in large groups, calling for the release of the detained leaders and the restoration of the civilian government.
Protesters in some places were joined by Buddhist monks holding candles on Sunday.
Others came out later in the day, including the crowd in Monywa, where police opened fire and prompted the crowd to shout "Sniper, sniper," but police continued shooting at protesters.
The international community has repeatedly condemned the coup and the ensuring violent crackdwon, with the US, the European Union and the United Nations calling for an end to the bloodshed.
European Union foreign ministers are expected to approve sanctions against Myanmar's military officials at a meeting on Monday.
Myanmar's Asian neighbors have also begun calling on the military to stop the crackdown.
The junta, however, has shown no sign of back-tracking on its coup.
Coup leader General Min Aung Hlaing visited the Coco islands, one of Myanmar's most strategically important outposts, 400 km south of Yangon on Saturday, calling on members of the armed forces there to defend the country against external threats.
The islands are near some of the world's most important shipping routes.
Myanmar had been under strict military rule from a 1962 coup until the generals initiated reforms a decade ago.