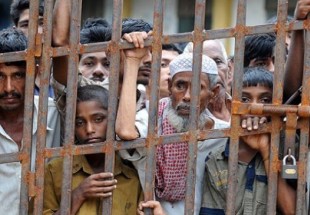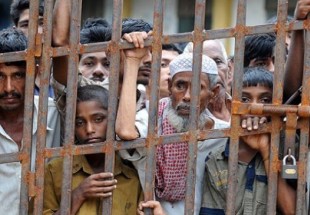 The UN General Assembly's Human Rights Committee adopted the non-binding resolution by consensus on Friday to pressure the Southeast Asian country to change its approach towards the Rohingya Muslims.
Myanmar officials want to categorize 1.3 million of Rohingyas as Bengalis, implying they are illegal migrants from neighboring Bangladesh. Those who reject the identity will likely be detained or deported.
The language in the resolution referring to "attacks against Muslims and other religious minorities" is misleading, Myanmar's Ambassador to the UN Tim Kyaw said in reaction to the UN move on Friday.
Reports say hundreds of thousands of Rohingyas in Myanmar are suffering from a severe shortage of food and drinking water. Humanitarian aid deliveries have slowed down in Rakhine state, where many Rohingyas live, due to an escalation of violence.
The UN recognizes Myanmar's Rohingya Muslims as one of the world's most persecuted communities.
Rohingya Muslims in Myanmar have been persecuted and faced torture, neglect, and repression since the country's independence in 1948.
The Myanmar government has been repeatedly criticized by human rights groups for failing to protect the Rohingya Muslims.