Myanmar
Myanmar seizes more Rohingya Muslims fleeing Rakhine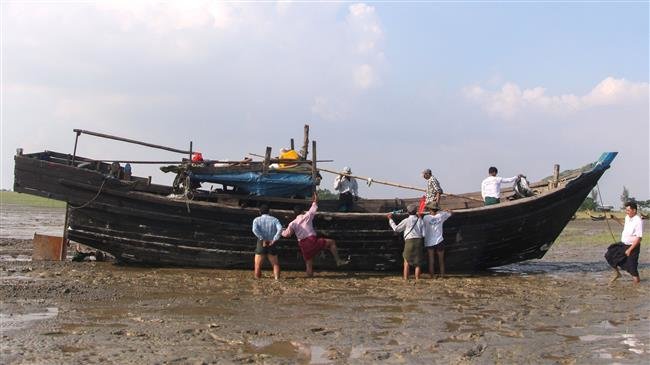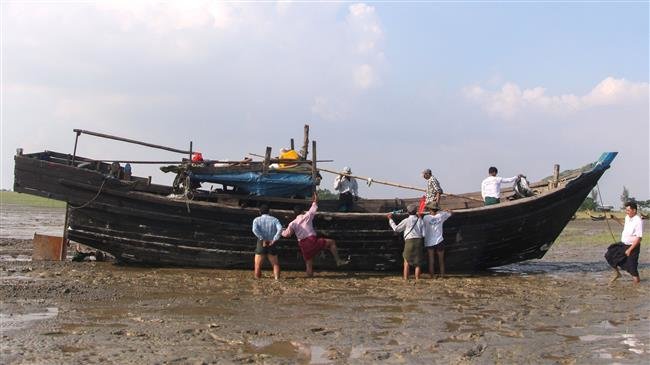 Myanmar's authorities have intercepted a boat with 93 Rohingya Muslims who were fleeing apartheid conditions at internal displacement camps in Rakhine State and heading to Malaysia.
Moe Zaw Latt, director of the government office in the southern coastal town of Dawei, said on Tuesday that Myanmar's navy had seized the vessel and detained the 93 people on board on Sunday after they received a tip from fishermen about a "suspicious" vessel.
According to the official, the 93 people said they had come from the Thae Chaung camp in Sittwe, the capital of Rakhine State.
"They said they ran away from the camp. They said they intended to go to Malaysia," said Moe Zaw Latt.
The official added that the authorities were preparing to send them back to Sittwe on Tuesday.
For years, the persecuted Rohingya in Myanmar have embarked on dangerous journeys aboard rickety vessels to Thailand and Malaysia, fleeing state-sponsored violence. Most of the voyages have taken place in the dry months between November and March, when the sea is calm.
The UN refugee agency has urged Myanmar to "address the root causes of displacement," including the lack of citizenship for the minority Rohingya Muslims in the majority-Buddhist country.
Tens of thousands of Rohingya have been languishing in internal displacement camps since a previous wave of violence in 2012.
Thousands of Rohingya Muslims were killed, injured, arbitrarily arrested, or raped by Myanmarese soldiers and Buddhist mobs mainly between November 2016 and August 2017, when the surviving members of the community started fleeing to Bangladesh en masse.
The Rohingya Muslims, who have lived in Myanmar for generations, are denied citizenship and are branded illegal emigrants from Bangladesh, which likewise denies them citizenship.