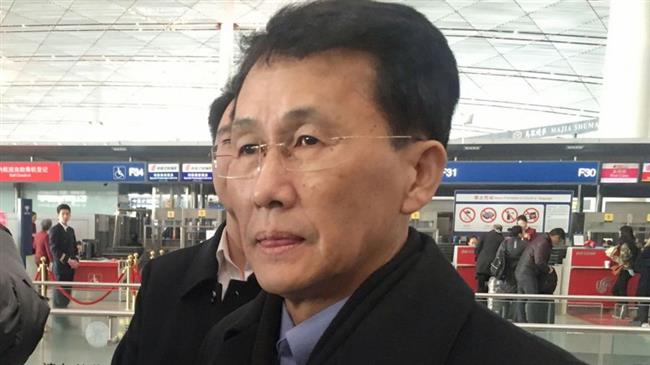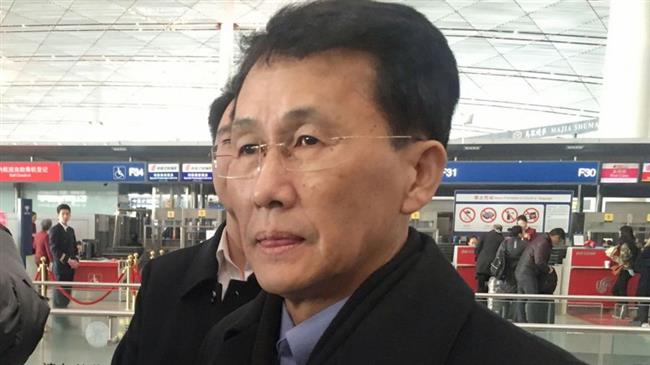 A senior North Korean diplomat has arrived in China following a visit to Finland, where he held informal talks with officials from South Korea and the United States over a possible summit between North Korean leader Kim Jong-un and US President Donald Trump.
Deputy Director General for North American affairs at North Korea's Foreign Ministry, Choe Kang Il, who was accompanied by other officials from his country, arrived in Beijing on Thursday.
Some 18 delegates from the North, South and the US, including Choe, went to Finland earlier this week.
According to the Finnish Foreign Ministry, which described the talks as "constructive," the Korean Peninsula's denuclearization was not on the table.
Choe was also seen at a Beijing airport on Sunday before taking a flight to Finland, according to South Korea's Yonhap news agency.
North Korean officials have been busy with diplomatic missions since Trump announced he had accepted an invitation by Pyongyang to sit down with Kim in April.
The invitation was delivered to Washington by South Korean officials earlier this month.
Pyongyang, however, has made no public pronouncements about a summit with Trump, but it said through the state-run KCNA news agency on Tuesday that North Korea's engagement in the diplomatic process with the South and the US is a sign of its strength, dismissing speculation that the tough sanctions imposed on the country over its military program has dragged it to the negotiating table.
Pyongyang breaks its silence on a rapid rapprochement on the Korea Peninsula, saying its engagement in the diplomatic process is a sign of its strength, not weakness.
The KCNA said on Thursday that North Korea's parliament, which occasionally announces major news, will hold an annual session next month.
The legislative body meets only once or twice a year to approve budgets and other routine businesses of the ruling Workers' Party.
"The sixth session of the 13th Supreme People's Assembly of the Democratic People's Republic of Korea will be convened in Pyongyang on April 11," said the news agency, but did not mention the session's agenda.
South Korea has proposed an inter-Korea summit for high-level talks with the North at the border truce village of Panmunjom on March 29.
The US and North Korea have been arch-foes for decades. Trump has repeatedly threatened the North with military action over its missile and nuclear programs. He has also in the past attacked Kim with personal insults.
Pyongyang, however, defends its military program as a deterrent against foreign aggression.