Asia-Pacific
Korea
North America
N Korea displays 'world's most powerful weapon' ahead of Biden tenure
North Korea has used a parade to show off a submarine-borne ballistic missile that Pyongyang has hailed as the world's most potent weapon, less than a week before the country's archenemy, the United States, is set to get a new president.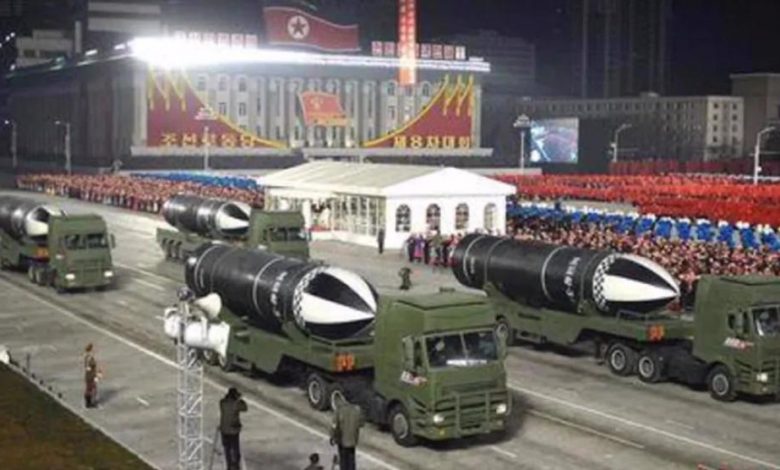 The military parade went underway in the capital's Kim Il Sung Square, the official KCNA news agency reported on Friday.
"The world's most powerful weapon, submarine-launch ballistic missile, entered the square one after another, powerfully demonstrating the might of the revolutionary armed forces," it said.
The display included rockets with a "powerful striking capability for thoroughly annihilating enemies in a preemptive way outside the territory," the agency added.
The event, meanwhile, saw head of state Kim Jong-un's decrying the US as his country's "foremost principal enemy."
Kim has been seeking renewed recourse to the country's uniquely fiery rhetoric towards the US in the close run-up to the start of Joe Biden's presidency.
Observers call North Korea's joint deployment of the language and display of power as its way of daring the incoming administration to repeat its predecessors' diplomatic and military mistakes towards Pyongyang.
Under the now-lame-duck administration of Donald Trump, Washington kept up its joint military maneuvers with Japan and South Korea near the North's territory. It also refused to let up its own sanctions and those of the United Nations Security Council that it has helped slap on the North, despite rare talks between Trump and Kim, which were offering a rather unprecedented window of opportunity.
Instead Washington insisted that Pyongyang had to deescalate its nuclear weapons program.
Biden, who has called Kim a "thug," said in October that he would only meet with Kim on the condition that Pyongyang would agree to reduce its nuclear capacity, signaling that he was prepared for renewed brinksmanship.
This is while Kim has identified the US's potential abandonment of its hostile policies as the most determining factor in the countries' ties.