Korea
N Korea fires shells near South warship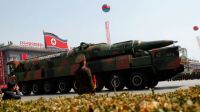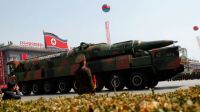 South Korea says North Korea has fired shells near a warship that was patrolling south of the disputed Yellow Sea border, as tensions flare up on the Korean Peninsula.
According to AFP, a South Korea Defense Ministry spokesman said North Korean forces fired two shells near the South Korean ship that was engaged in a routine patrol mission near the frontline island of Yeonpyeong at 6:00 pm local time on Thursday.
He added that the South Korean ship was not hit.
The official noted "North Korea fired shells which fell near our ship, but it did not cause any damage to our ship."
He said the South Korean warship responded by firing several rounds into North Korean territorial waters.
The incident comes as the North's military threatened on Wednesday to attack South Korean warships "without any warning" if there was a "trifle" violation of the maritime border.