Korea
N. Korea Launches Ballistic Rockets ahead of Xi's Seoul Visit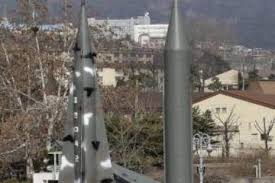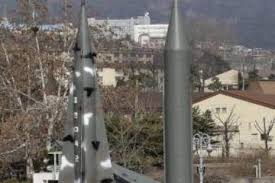 North Korea Sunday fired two ballistic missiles into the sea, Seoul's military said, in an apparent show of force ahead of a visit by Chinese President Xi Jinping to the South.
The North fired the missiles into the East Sea (Sea of Japan) Sunday morning, a defence ministry official told AFP.
"Both landed in international waters beyond its sea border," the official said.
He did not elaborate on the type of the missile. But Yonhap news agency, citing a military official, said they were short-range Scud missiles with a range of about 500 kilometres (300 miles).
The launch came three days after Pyongyang fired what were believed to be three short-range missiles into the sea on Thursday.
The North did not officially confirm Thursday's launch but a day later, the state-run Korean Central News Agency hailed what it called the successful test of "cutting-edge" and high-precision missiles, watched by leader Kim Jong-Un.
The launches come only days ahead of Xi's state visit to Seoul to discuss issues including the North's disputed nuclear weapons programmes.
The July 3-4 trip — Xi's first presidential journey to the Korean peninsula — also marks the first time in almost two decades for a sitting Chinese leader to visit the South before having been to the North.
Source: AFP