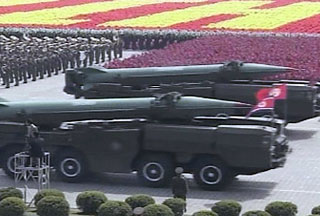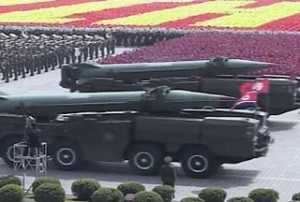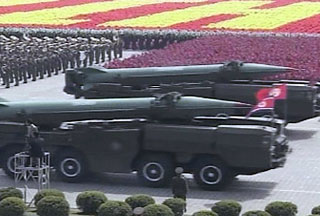 As the US and South Korea are preparing to hold a joint military drill, North Korea has warned the two countries of 'merciless' retaliation.
A spokesman for Pyongyang's military denounced the exercises starting Monday as "maneuvers for a nuclear war" against North Korea, AFP reported on Sunday.
"Should the US imperialists and the Lee Myung-Bak [South Korean president] threaten the DPRK (North Korea) with nukes, it will retaliate against them with nukes," said the spokesman.
"If they threaten the DPRK with missiles, it will react to them with missiles," he said.
"If they tighten 'sanctions' and push confrontation to an extreme phase, the DPRK will react to them with merciless retaliation of its own style and an all-out war of justice," he added.
Seoul and Washington have declared that the Ulchi Freedom Guardian (UFG) annual military drill, which will be held on August 17-27, is defensive at nature and will not aim North Korea.
The military exercise will involve 10,000 US soldiers and an unspecified number of South Korean troops.
The two Koreas remain technically at war after their 1950-1953 conflict ended in an armistice, and not a peace treaty.