Iran
NAM Agrees on Articles of Draft Statement: Sanctions, Palestine on Top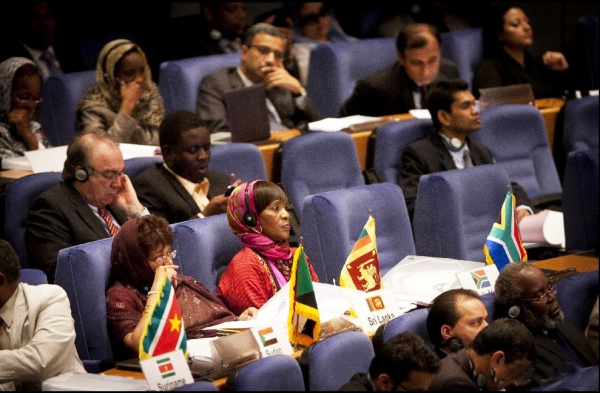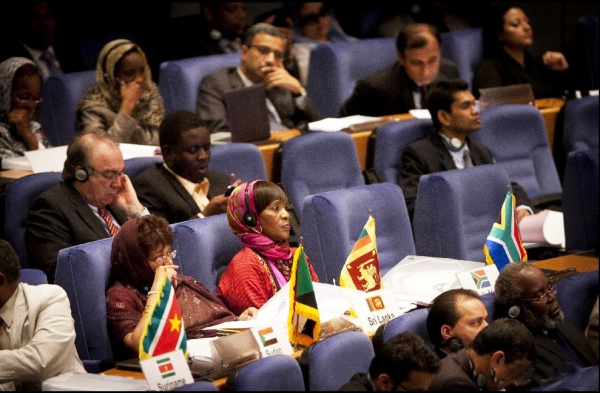 The preliminary meetings of the 16th Summit of the Non-Aligned Movement (NAM) continued in Tehran. The participants reached an early agreement on 688 articles of the Summit's draft closing statement.
Condemnation of "unilateral" actions — particularly sanctions on Iran and other nations — and a demand for greater say in UN decision-making dominated NAM talks on Tuesday preparing for a Non-Aligned summit later this week.
Foreign ministers from NAM states were holding two days of discussions to prepare the ground for the summit, which will gather dozens of heads of state and government on Thursday and Friday.
According to the Agence France Presse, other issues to be covered included a call for the creation of a Palestinian state based on 1967 borders, and an appeal for nuclear disarmament, particularly in the Middle East, as a path to world peace, according to draft documents before the ministers.
Combating terrorism, and upholding human rights and development were also included.
A working document made available on Iran's official NAM website said one of the general principles being upheld was strengthening solidarity with NAM members "living under colonial or alien domination or foreign occupation, and with those experiencing external threats of use of force, acts of aggression or unilateral coercive measures."
Elsewhere, it called on members to refuse to follow "unilateral economic sanctions" on NAM states.
More than 50 foreign ministers were involved in the discussions, according to Iranian foreign ministry spokesman Ramin Mehmanparast. They were building on work done in the two preceding days by lower-ranking officials and experts.
Tehran's summit is seen as a blow to US-led efforts to isolate it internationally.
The NAM is a 120-member organization founded in 1961, at the height of the Cold War, by nations considering themselves independent of the US-led Western bloc or the then-Soviet Union. It represents nearly two-thirds of the UN's 193 member states, accounting for much of the developing world.
Overall, the NAM seeks greater accountability from the UN Security Council and a greater weight for the UN General Assembly — where it is strongly represented — in making global decisions.
UN chief Ban Ki-moon will be attending the Tehran summit, in a customary observer role, despite criticism from the United States and the Zionist entity.