World News
NAM calls for destruction of nuclear arsenal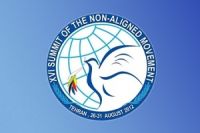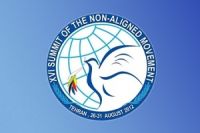 Member states of Non-Aligned Movement (NAM) on Thursday, by appreciating holding a conference in Mexico dubbed as ˈHuman Consequences of Nuclear Weaponsˈ, underlined necessity of moving towards access to a world free of nuclear arsenals.
According to IRNA, Iranˈs representative office in the United Nations heads coordination center of NAM in New York.
In a statement, NAM states expressed their deep concern about devastating and long-term consequences of using nuclear weapons.
It stressed that using such weapons not only demolishes life of todayˈs generation, but endangers life of future generation and the environment.
The statement underlines importance of access to the goal of general disarmament as a step toward full devastation of nuclear weapons and to a world free of such arsenals.
It said that getting rid of of such weapons is on top of human society priorities and called on all world countries to respect international regulations and consider legitimate demands of the world community and fulfill their obligations in this respect.