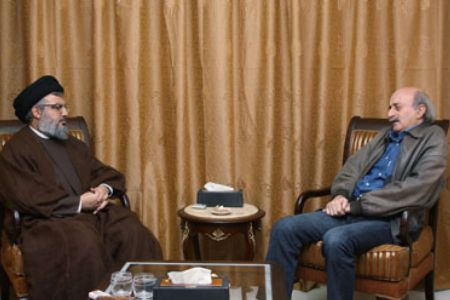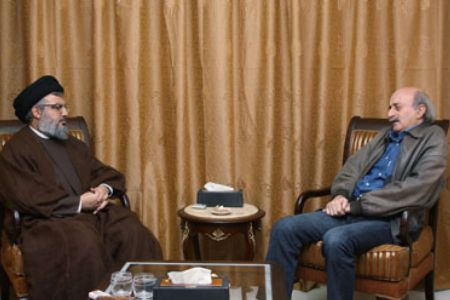 Hezbollah Secretary General Seyyed Hassan Nasrallah has met with Lebanese Druze leader Walid Jumblatt to discuss the latest developments in the country.
Hezbollah issued a statement on Monday, confirming that the two sides held talks to discuss Lebanon's current state of affairs, a Press TV correspondent reported.
The Sunday talks also stressed the continuation of efforts by both sides to deal with future Lebanese challenges, read the statement.
Jumblatt also met with US Assistant Secretary of State for Near Eastern Affairs Jeffrey Feltman, who arrived in Beirut in an unannounced visit on Sunday.