Iran
Nations should unite against US-Zionist oppression, Ahmadinejad says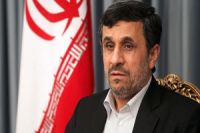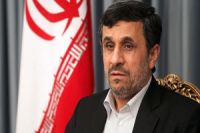 Iranian President Mahmoud Ahmadinejad has called for unity among the people of world, warning of US-Zionist schemes aimed at sowing discord among nations.
According to Press TV, Ahmadinejad said during a meeting with Pakistani political, religious and intellectual figures in Islamabad late on Wednesday: "We should tackle the world's adversities through discussions on root and fundamental issues."
He said: "My question is 'Do other regions have a better condition than Afghanistan, Pakistan, Gaza or Palestine? Do the people of Europe have a healthy life?"
Ahmadinejad made the remarks a day before the meeting of the Group of Eight Developing Countries, also known as the D8 group, in the Pakistani capital.
The Iranian president said the people in Europe and the United States are also under oppression and are fed up with their conditions as the rest of the world.
Ahmadinejad stated: "Zionism and the US are making attempts to meet their interests through sowing rift among all the nations of the world", calling Washington the "biggest plunderer" in the modern time.
He criticized the Zionist control of the United Nations Security Council as well as the world's economic and media giants, noting that reform in such sectors would leave no chance for the expansionist rule of super powers.