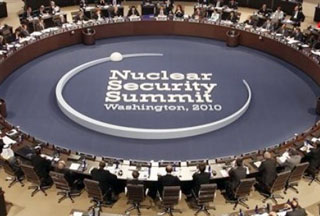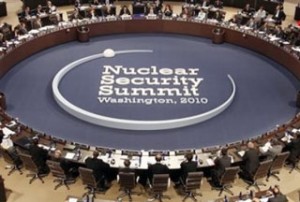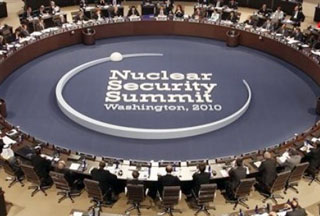 Forty seven nations attending a nuclear security summit in Washington have committed themselves to securing all vulnerable nuclear materials over the next four years.
The leaders of the 47 nations attending the Nuclear Security Summit signed a 3-page, 12-point communiqué late on Tuesday, pledging to maintain effective security of nuclear material they possess and prevent it from falling into the hands of terrorists.
The participants also pledged to prevent terrorist organizations "from obtaining information or technology required to use nuclear material for malicious purposes, adhere to a list of best practices, and recognize a need for cooperation to effectively prevent and respond to incidents of illicit nuclear trafficking."
The leaders also affirmed the "essential" role of the International Atomic Energy Agency (IAEA), the UN nuclear watchdog, in ensuring global nuclear security.
The participating countries said they "reaffirm the essential role of the IAEA in the international nuclear security framework and will work to ensure that it continues to have the appropriate structure, resources and expertise."