Palestine
Nationwide protests in Egypt against price hikes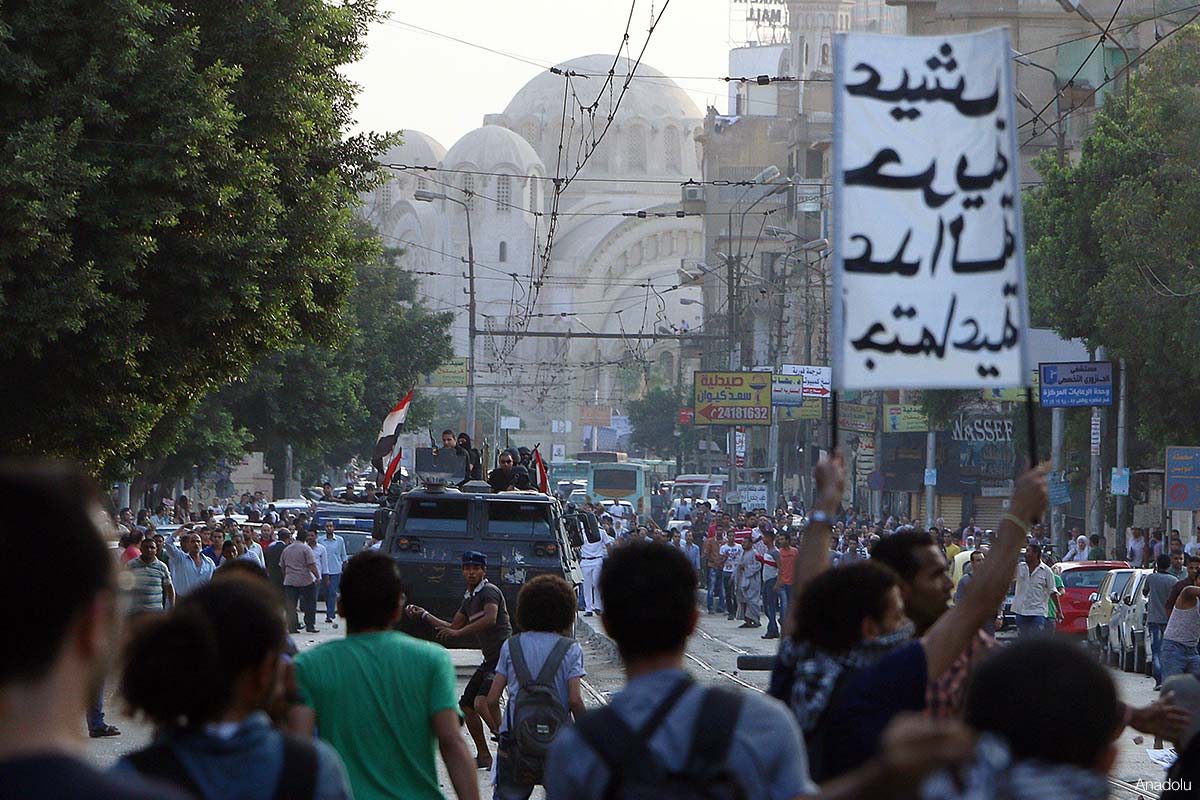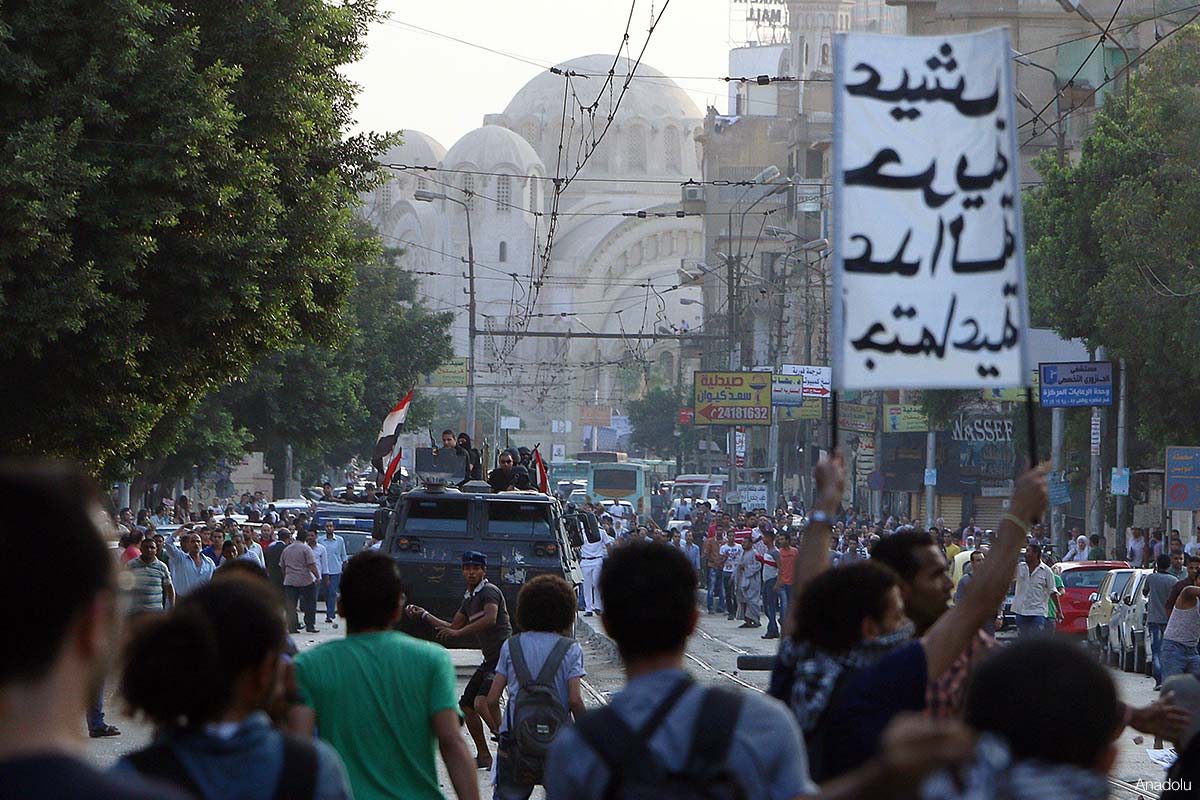 The protesters responded to a call by the National Anti-Coup Alliance, which called on supporters to rally on Friday, the first anniversary of the 30 August 2013 protests.
In Cairo the protests were held in the districts of Hilwan, Maadi, Mokattam, Matareya, Ain Shams, Nasr City and Shubra Al-Kheima. The protesters waved pictures of Morsi and the Rabaa sign and held banners that condemned the deterioration of living conditions and continued power cuts.
In Giza governorate, west of Cairo, 14 marches were held in Mohandeseen, Imbaba, Nahya, Haram, Faisal, Omraneya, 6 October, Sheikh Zayed, Al-Badrasheen, Al-Hawamdeya, and Al-Saff.
In Fayoum protesters held a "motorbike march" against the price hikes, while others held a vigil in which they raised empty bottles of oil, in reference to the crisis in the supply of basic commodities.
In the Upper Egypt governorate of Al-Menya seven marches were held after the Jumaa prayer in different districts. Similarly, the coastal city of Alexandria witnessed ten protests and vigils against military rule led by Al-Sisi.
In the Nile Delta governorates of Gharbeya, Dakahliya, Sharqeya and Damietta, dozens of protests were held against military rule and price hikes, while many celebrated the "victory" of Palestinians in Gaza.
A number of other protests were held in Beni Sweif and Suez, where protesters called for the release of political prisoners and the end of police abuses.
Friday's protests mark the 62nd week of protest activities since the military's ouster of freely elected president Mohamed Morsi in July 2013.