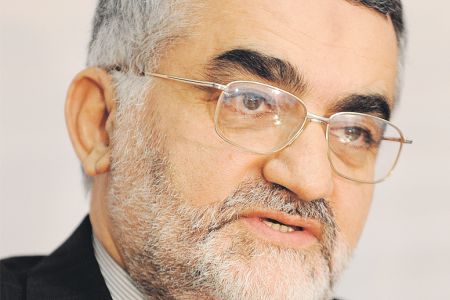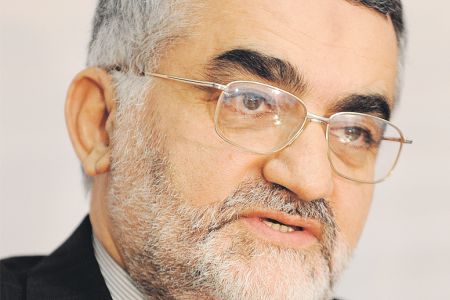 Senior Iranian lawmaker Alaeddin Boroujerdi says NATO's US-backed missile system plan has been devised to counter Russia not the Islamic Republic.
"The Russians have always stressed that this missile system is for countering Russia, not Iran," Head of the Majlis National Security and Foreign Policy Commission said on Wednesday.
"The missile system is a rusty weapon and the Americans have been using this weapon since they declared war against the Islamic Republic of Iran and [since] our capabilities [started to] worry them," Mehr News Agency quoted Boroujerdi as saying.
In September, Secretary-General of the North Atlantic Treaty Organization (NATO) Anders Fogh Rasmussen proposed to develop a 200-million-euro (253-million-dollar) missile system around Europe against possible attacks by "rogue states."
Rasmussen then named Iran's nuclear program as one of the reasons that justify the necessity of a missile system, saying, "If Iran eventually acquires a nuclear capability that will be very dangerous, and a direct threat to the allies."
This is while the International Atomic Energy Agency (IAEA) has repeatedly verified the non-diversion of Iran's nuclear program.
As a member of the IAEA and a signatory to the Nuclear Non-Proliferation Treaty (NPT) Iran has repeatedly said it has no plan to develop a military nuclear program.
NATO member states have been trying to ensure Russia's cooperation in the missile system project.
Russia, however, has opposed the plan, arguing that the missile system would be a threat to its sovereignty and that it is meant to pacify its ballistic capability, dismissing NATO claims regarding an Iranian threat.
Turkey, has also expressed skepticism towards the proposal, and opposed singling out Iran, Syria or Russia as threats to be countered by the anti-missile system.
"We do not perceive any threat from any neighbor countries and we do not think our neighbors form a threat to NATO," Turkish Foreign Minister Ahmet Davutoglu said last week.
Boroujerdi said Turkey has long been under pressure form the US because of its revolutionary stances towards Gaza and Palestine, and the deployment of the missile system is in line with this pressure.
"Iran's [military] capabilities are merely defensive and we are not considered a threat in the region, so there is no need for a missile system," the Iranian lawmaker concluded.