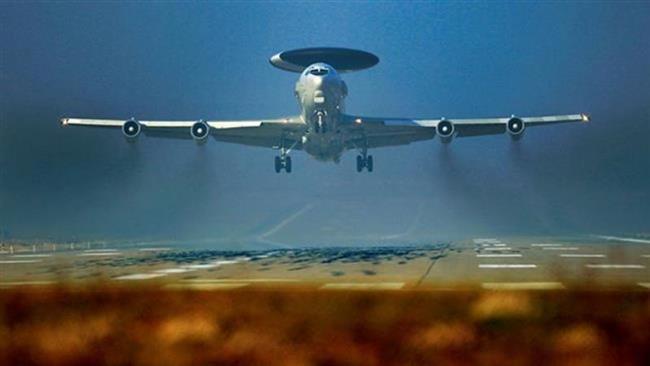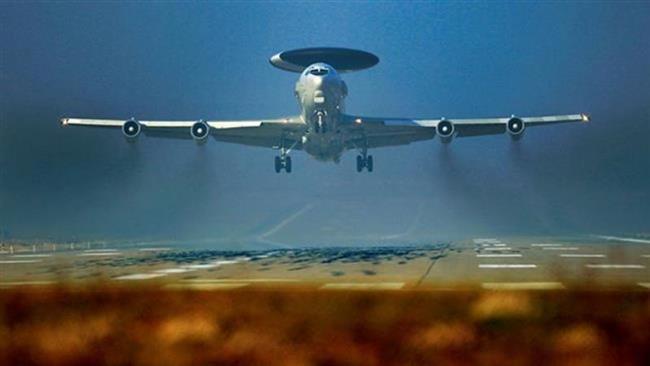 NATO weighs deploying sophisticated AWACS surveillance aircraft to Iraq and Syria to fight Daesh, but observers believe it is aimed at Russia which is carrying out airstrikes in support of the Syrian government.   
NATO chief Jens Stoltenberg said on Thursday that the surveillance aircraft could be flown over "NATO territory and international airspace" to help the fight against Daesh.
AWACS are aircraft with powerful radars that allow them to monitor airspace for hundreds of kilometers around.
The use of such a complicated system against Daesh and other militants, as claimed by the US and NATO, is questionable.
The system is designed to detect aircraft, ships and vehicles at long ranges and control and command the battle space in an air engagement by directing fighter and attack aircraft strikes.
According to Stoltenberg, the deployment of AWACS aircraft comes at the request of US which is opposed to the Syrian government.
In February, the alliance agreed "in principle" to the US request under the caveat that that NATO planes would not be directly involved in the conflict.
Several European NATO members have been wary of becoming too involved in the bloody conflict.
German Foreign Minister Frank-Walter Steinmeier said Thursday that "explicit and formal involvement" of NATO in the fight "is certainly not the answer."
More NATO-Russia confrontations?
Observers believe such a deployment could fuel tensions between NATO and Russia, which regards the alliance's eastward military buildup as a threat to its strategic interests.
Moscow is already involved in an aerial campaign against terrorists in Syria. Backed by the Russian air power, the Syrian army has been making significant gains against the terror groups in the country.
On Thursday, NATO foreign ministers in Brussels finalized details of a massive military build-up in Eastern Europe aimed at Russia.
The two-day meeting was aimed at preparing for a "landmark" summit in Poland in July during which the members will officially approve deploying more troops into east Europe.
The summit came after the US activated a land-based missile system in Romania last week despite Russia's warning against a US-led military buildup on its borders.
Russian President Vladimir Putin has strongly criticized the deployment and vowed to neutralize any threats against Russia.
NATO is also set to ink the accession accord with Montenegro despite Russian concerns over NATO expansion.
Senior officials in Moscow have repeatedly warned that the move could complicate security in the West Balkan region.
Moscow has also denounced NATO's training of Georgian forces as provocative, accusing the Western military alliance of seeking to destabilize the Caucasus region.
Ties between NATO and Russia have been tense over the crisis in Ukraine, where the government and its Western allies accuse Moscow of having a hand in the militancy in the east.