World News
NATO: Putin could Invade Ukraine within A Week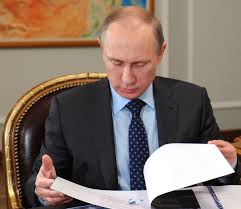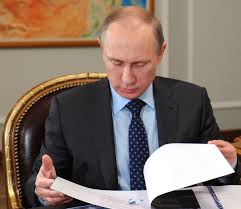 NATO's top military commander has warned Russia has all the forces it needs on the border to invade Ukraine within the next three to five days.
The Supreme Allied Commander in Europe and the US Air Force General Philip Breedlove described the situation at the border as " incredibly concerning".
He said Nato had spotted signs of movement by a very small part of the Russian force overnight but there was no indication it was returning to barracks.
"This is a very large, very capable and very ready force" Breedlove told The Wall Street Journal.
The Russian force has aircraft and helicopter support as well as field hospitals and electronic warfare capabilities – "the entire suite that would be required to successfully have an incursion into Ukraine should the decision be made," Breedlove warned.
"We think it is ready to go and we think it could accomplish its objectives in between three and five days if directed to make the actions," he said.
He further added: "We are going to have to look at how our alliance now is prepared for a different paradigm, a different rule set… We will need to rethink our force posture, our force positioning, our force provisioning, readiness, etc."
On Wednesday, Russia accused NATO of reverting to Cold War language by suspending all practical cooperation with Moscow the day before in protest at its annexation of Crimea from Ukraine.
NATO also ordered military planners to draft measures to strengthen its defences and reassure nervous eastern European countries.
Breedlove said the ministers had asked him to draw up by April 15 a package of measures that would include reinforcements by land, air and sea.
"We will work on air, land and sea 'reassurances' and we will look to position those 'reassurances' across the breadth of our exposure: north, centre, and south," he said.