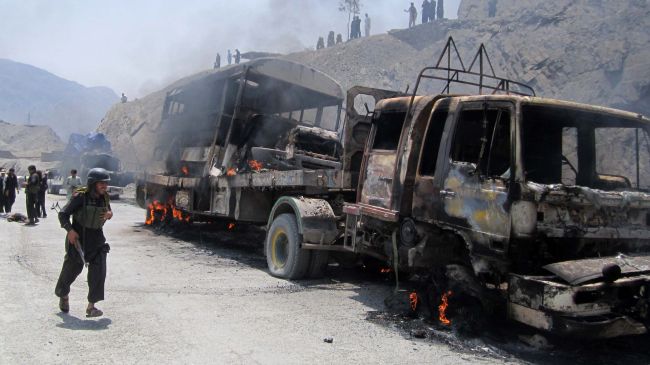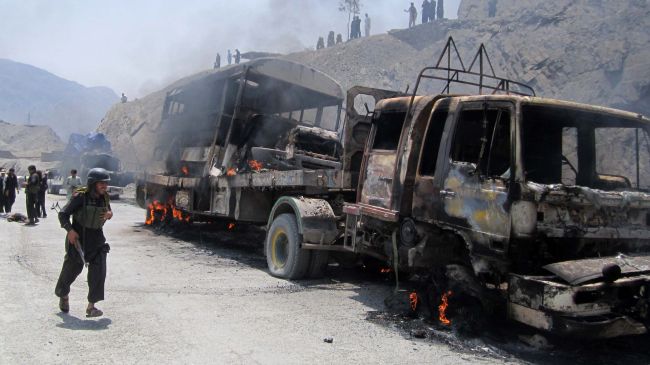 At least two people have been killed in a militant attack on three trucks carrying NATO supplies from Pakistan to US-led forces in Afghanistan.
Pakistani officials say the attack was carried out on Monday in the Jamrud area, 40 kilometers (25 miles) west of the city of Peshawar, in Pakistan's northwestern Khyber tribal region.
Sher Khan, a local Pakistani government official, said that a group of nearly 30 militants attacked the convoy and torched three trailers and five military mini-trucks loaded on them.
He added that three people also sustained injuries in the attack.
Hundreds of NATO supply trucks have been destroyed in Pakistan in the past few years. Militants say the attacks come in response to the US deadly drone strikes in Pakistan's tribal areas that mainly target civilians.
Thousands of Pakistanis have lost their lives in bombings and other militant attacks since 2001, when Pakistan entered an alliance with the US in its so-called war against terrorism.