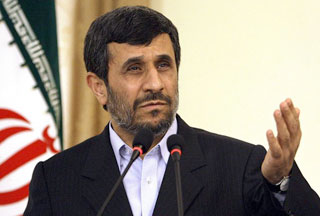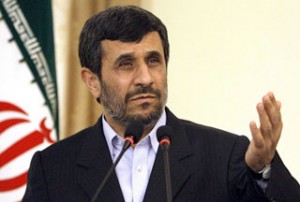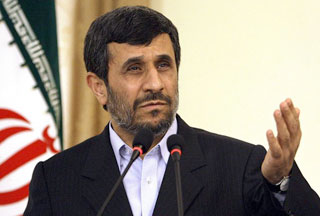 Iranian President Mahmoud Ahmadinejad has sent a letter to the UN chief, condemning NATO intelligence forces' support of the leader of the Jundallah terrorist group.
"You are certainly familiar with the name of Abdolmalek Rigi, a terrorist and gang leader who had used Afghanistan and Pakistan as safe havens over the past years to infiltrate into Iran's southeast borders for conducting armed robberies and terrorist acts," ISNA quoted Ahmadinejad as saying in his letter to UN Secretary General Ban Ki-moon on Tuesday.
"More than 140 innocent Iranians, including women, men and children, were killed with the most horrendous methods, and more than 260 were wounded," he added.
"Although the international organizations that claim to be advocating human rights, have been silent all this time vis-a-vis these crimes, most deplorable is the measures undertaken by NATO intelligence and security forces in Afghanistan as well as the attitudes of some American and European media in trying to support these crimes and cleanse the blood-stained hands of this criminal and his mercenaries," he added.
"There is concrete evidence on the involvement of intelligence and security services of at least three countries supporting his terrorist operations," Ahmadinejad noted.
"Some Western media that use a small mistake of a police officer — in countries that defy hegemony and imperialistic policies — to raise loud and deafening cries as pretending to be in deep grief for human rights abuse as part of efforts aimed at portraying the barbaric killing of defenseless people as a holy campaign, have either been silent towards all these crimes and brutalities, or have made interviews and featured numerous articles or reports to introduce this murderer as a freedom fighter or a democracy activist," he said.