Iran
Navy Commander: Iran Capable of Building Different Destroyers, Torpedo-Launcher Missiles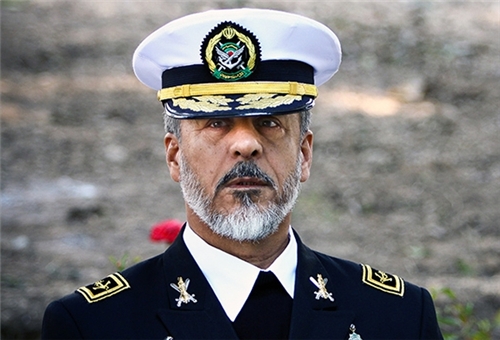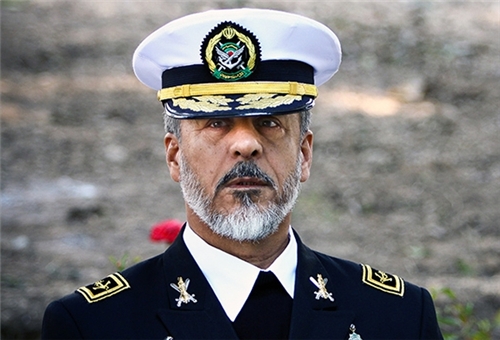 Navy Commander Rear Admiral Habibollah Sayyari stressed Iran's ability to build different types of destroyers and missiles capable of launching torpedoes.
"Different torpedo-launcher missiles, destroyers and submarines have been built or are being constructed by the Navy," Sayyari said, addressing a number of Navy cadets in the Northern city of Anzali on Thursday.
He described the Iranian Navy's self-sufficiency in building equipment and different vessels as a great honor for the country.
Tehran launched an arms development program during the 1980-88 Iraqi imposed war on Iran to compensate for a US weapons embargo. Since 1992, Iran has produced its own tanks, armored personnel carriers, missiles and fighter planes.
Yet, Iranian officials have always stressed that the country's military and arms programs serve defensive purposes and should not be perceived as a threat to any other country.
Iran in June launched its overhauled and modernized destroyer named Bayandor in the Southern waters of the country in the presence of Army Commander Major General Ataollah Salehi and Rear Admiral Sayyari.
Army officials said the Iranian Navy's power of safeguarding the country's territorial waters as well as maintaining security in regional and international waters will increase after the launch of Bayandor.
Overhauling the main engines, heat exchangers and fuel and oil systems as well as optimizing the monitoring control systems are among the measures adopted before launching the destroyer.
Navy experts have also mounted a fire control system for the destroyer's weapons, a 76-mm and a 40-mm canons and a surface-to-surface Nour (Light) missile system on the destroyer.
In May, Sayyari had declared that Iran can use the destroyer to carry out missions in international waters in the future.
He said the destroyer is fitted with state-of-the-art equipment such as missile, torpedo, artillery, sonar and other information and communication systems.
In recent years, Iran has made great achievements in its defense sector and attained self-sufficiency in producing essential military equipment and systems.
Iran's first home-made destroyer, Jamaran, was launched in late February 2010. The Mowdge Class vessel has a displacement of around 14,000 tons and is equipped with modern radars and electronic warfare capabilities and is armed with a variety of anti-ship, surface-to-surface and surface-to-air missiles.
Iranian defense ministry officials had said earlier that the third generation of the home-made vessel, Jamaran-3 destroyer, will come into operation by the end of the current Iranian year (March 21, 2013 – March 20, 2014).