Syria
Nearly 200 Terrorists Killed by Syrian Army in Hama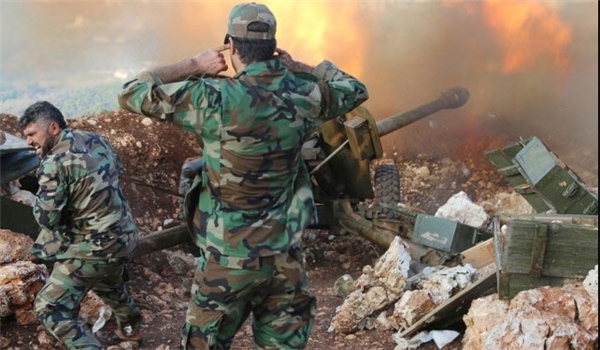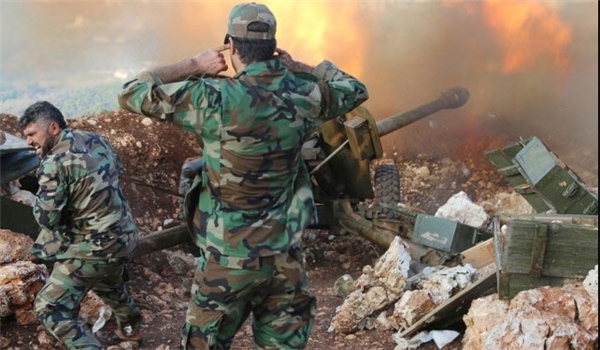 Reports from Syria said a sum of 197 militants have been killed and hundreds of others were injured in the army's preemptive strikes in Hama on Thursday.
Al-Watan newspaper reported that Ahrar al-Sham and Faylaq al-Sham terrorist groups stationed in Kafar Zita in Northwestern Hama had plotted to attack the army positions in Reef al-Hamawi (outskirts of Hama) but were surprised by the Syrian troops' preemptive strike.
Over 87 militants were killed and more than 160 others were wounded, reports said, adding that the terrorists also lost several military vehicles, a bomb-laden car and an arms truck in the attack.
Also, in the Northern outskirts of Hama, the Syrian fighter jets pounded the terrorists' positions and moves North of Murak area, killing 109 terrorists and injuring over 200 others.
Army reports said over 11 military vehicles and two cars carrying the militants were also smashed in the raid.
Also, on Tuesday night, Syrian army troops ambushed a truck of al-Nusra Front as it was transferring a large cache of weapons from Northern Hama to the Eastern territories of the same province.
The army soldiers seized the large arms supply destined for ISIL's frontlines near the desert town of Ithriya at Raqqa border on Tuesday night.
The army men reportedly captured 49 grad missiles, 100 artillery shells, and a large supply of ammunition.
It is still not clear why al-Nusra transport was heading towards the ISIL front-lines; however, it is assumed that they were likely going to sell the weapons to the terrorist group.