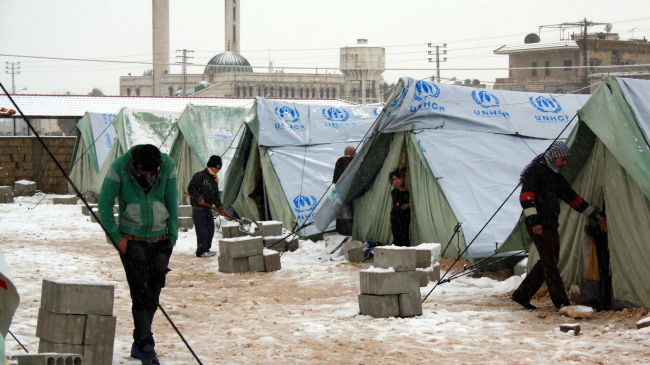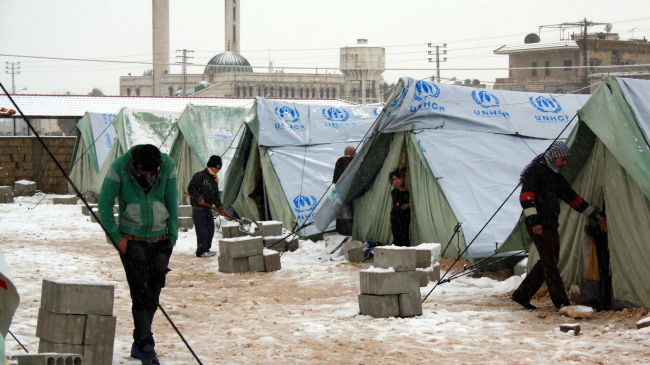 The United Nations says nearly seven million people are in need of humanitarian aid in Syria as the ongoing violence continues to take its toll on the Arab state.
"The needs are growing rapidly and are most severe in the conflict and opposition-controlled areas" in Syria, UN Under-Secretary-General for Humanitarian Affairs and Emergency Relief Coordinator Valerie Amos told the Security Council on Thursday.
Amos added that 6.8 million people out of a 20.8 million population need humanitarian assistance in Syria.
Some 4.25 million people are displaced inside Syria, while an additional 1.3 million have sought refuge in neighboring countries, the UN official stated.
Meanwhile, UN High Commissioner for Refugees Antonio Guterres also told the Security Council that the number of refugees could exceed 3.5 million by the end of 2013.
The Security Council also issued a statement urging "all parties to ensure safe and unimpeded access for aid organizations to those in need in all areas of Syria."
Many people, including large numbers of security forces, have been killed in the turmoil that began in Syria in March 2011. Damascus has repeatedly called for dialogue to end the violence.
On April 14, Syrian Prime Minister Wael al-Halqi urged all Syrians to participate in the country's upcoming national dialogue to find a way out of the crisis.
Syrian President Bashar al-Assad has also issued a new general amnesty decree for crimes committed in the country before April 16, 2013.