Europe
Nearly half the French against printing Prophet cartoons: Poll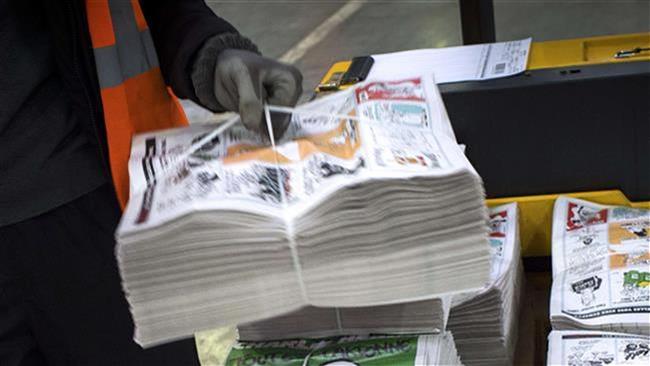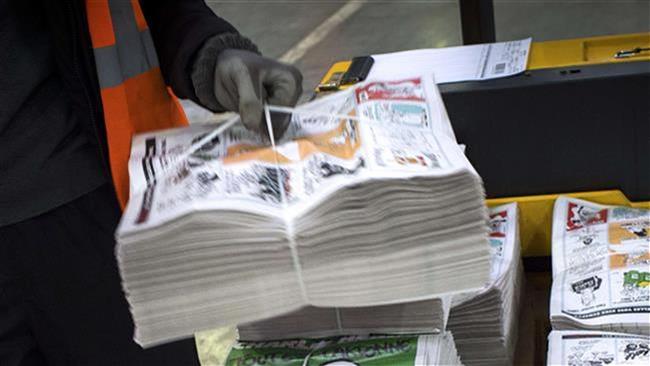 A new opinion poll in France has found that almost half of the French people are against printing satirical sketches of Islam's Prophet Mohammad.
Conducted by Ifop, the poll, the results of which were published in Le Journal du Dimanche on Sunday, showed that 42 percent of the respondents to the poll believe the Prophet cartoons, which Muslims regard as offensive, should not be published.
Fifty percent lent support to "limitations on free speech online and on social networks."
The poll also indicated that 81 percent of people in France believe dual nationals who have committed an act of terrorism on French soil should lose their French nationality.
Meanwhile, nearly 70 percent of the participants in the poll supported banning French citizens from coming back to the country if "they are suspected of having gone to fight in countries or regions controlled by terrorist groups," such as the parts of Syria and Iraq under ISIL control.
The same proportion also said people suspected of seeking to join Takfiri terrorist groups should be banned from leaving France.
According to the poll, 57 percent of the respondents expressed opposition to French military intervention in countries such as Libya, Syria and Yemen.
The poll was conducted after French satirical magazine Charlie Hebdo, whose Paris office was attacked by gunmen on January 7, once again published a cartoon of the Prophet on the cover of its new edition on January 14 despite warnings that the move is provocative.
Many newspapers and magazines across the globe reprinted the cartoon.
French President Francois Hollande on Saturday defended the move after protests against Charlie Hebdo in Niger and Pakistan.
The satirical weekly has on numerous occasions published cartoons insulting Islam and Muslims, justifying them as "freedom of speech."