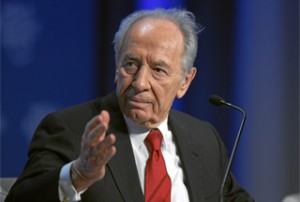 One of the suspects believed to be involved in the killing of a young woman during Tehran's post-election violence last year has visited Israel.
Caspian Makan, who claims to be Neda Agha Soltan's fiancé, has met with Israeli President Shimon Peres, during his stay in Israel.
Makan was also interviewed as a guest on an Israeli TV channel.
Agha Soltan was shot dead far away from the riot scene on June 20. Western media accused Iranian security forces of killing her, but police rejected the allegations and said Neda was shot with a small caliber pistol which is not used by the Iranian police.
They have described the killing as a premeditated act of murder "organized by US and Israeli intelligence services."