Iran
Middle East
North America
Negotiation with US Promise-Breakers Lunacy: Iranian Cleric
Tehran's Provisional Friday Prayers Leader Ayatollah Ahmad Khatami highlighted the futility of negotiation with the current US administration and said any talks with the American promise-breakers would be madness.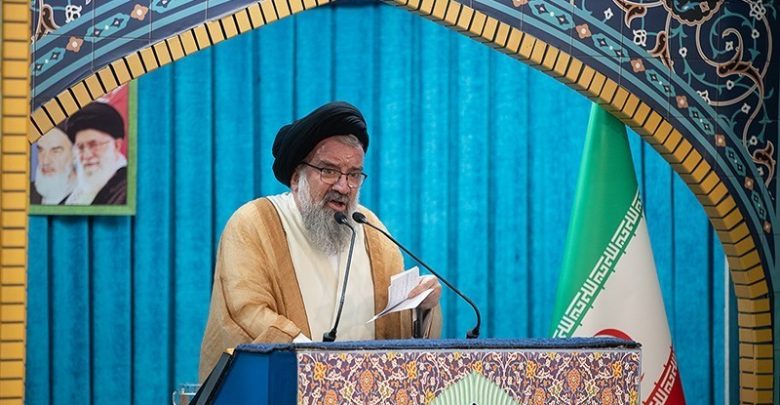 "As Leader of the Islamic Revolution (Ayatollah Seyed Ali Khamenei) has declared, no negotiation with the US would take place and the (Iranian) officials and people have announced this in unison," Ayatollah Khatami said, addressing a gathering of worshippers in Tehran on Friday.
It would be folly to negotiate with the promise-breakers, he said, adding, "As our president (Hassan Rouhani) has said, we are not crazy to negotiate with the Americans."
"…Negotiation would be meaningful when it happens on an equal footing, otherwise, it cannot be called negotiation; it would be domination, and our nation has not accepted domination for 40 years," the cleric went on to say.
The remarks came against the backdrop of increased tensions between Iran and the US with Washington imposing new sanctions against the Islamic Republic.
The US has ratcheted up pressure on Iran since last year after unilaterally withdrawing from the 2015 nuclear deal, known as the Joint Comprehensive Plan of Action (JCPOA).
Since then, the administration of US President Donald Trump is trying to reduce Iran's oil exports to "zero," and has sent an aircraft carrier strike group, a bomber squad, an amphibious assault ship, and a Patriot missile battery to the Middle East to try to stack up pressure on Tehran.
Iranian officials, however, have dismissed such moves as psychological warfare, saying the country has its own ways of circumventing the American bans and selling crude oil.