Iran
Negotiations only possible way to settle Syrian crisis, VP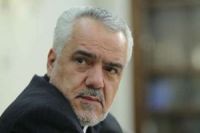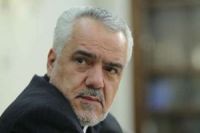 Iran's First Vice-President Mohammad Reza Rahimi announced in Bishkek on Wednesday that reaching a political agreement through holding negotiations between the Syrian government and opposition groups is considered as the only possible way to settle the ongoing crisis in that country.
According to IRNA, Rahimi made the remarks in the 11th meeting of Prime Ministers of Shanghai Cooperation Organization (SCO) member states currently underway in Bishkek, Kyrgyzstan.
He stressed that the attempts to militarize the Syrian crisis and arming the opposition forces would not only help settle the crisis, but will lead to further bloodshed.
He reiterated that such attempts would also make the existing situation in the region more complicated.
Rahimi arrived in Bishkek on Tuesday morning to attend the 11th SCO meeting.
Minister of Industry, Mine and Trade Mehdi Ghazanfari is accompanying the VP in his two-day visit.