Palestine
Netanyahu hails 'secret' but 'fruitful' ties with Arab governments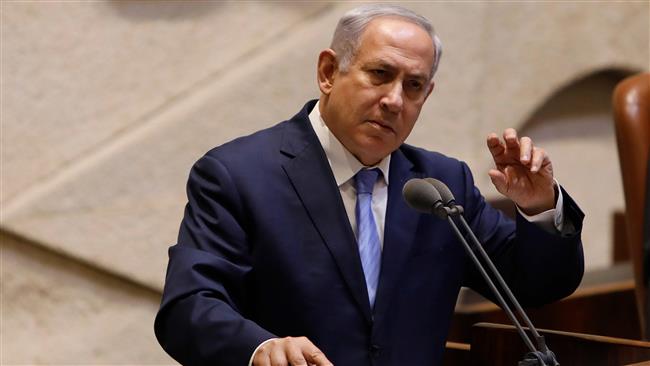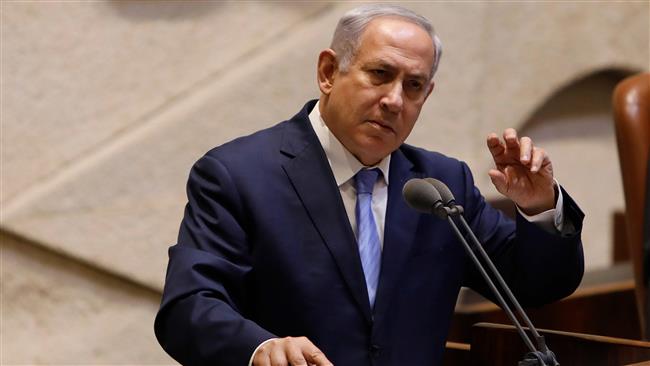 Israeli Prime Minister Benjamin Netanyahu says the regime has "secret" but "fruitful" ties with Arab governments, noting that peace between one-time adversaries would "happen in the end."
"Our fruitful cooperation with Arab countries is in general secret, but I am confident that relations with them will continue to mature and that this will allow us to enlarge the circle of peace," Netanyahu said Thursday, in a speech to mark the 44th death anniversary of Israel's so-called founder David Ben Gurion.
"The residents of the neighboring countries will cooperate with us because otherwise they will have to cooperate with foreign slavers," he warned.
Israel has been calling for reconciliation with Arab and Muslim nations of the Persian Gulf region in order to form a united front against Iran.
In November, Israeli military Chief of Staff Lieutenant General Gadi Eizenkot expressed the regime's readiness "to exchange experiences with moderate Arab countries and exchange intelligence to confront Iran."
Besides Jordan and Egypt, the Tel Aviv regime currently has no diplomatic relations with the rest of the Arab world.
Some Arab nations had made it clear that before establishing ties, Israel needs to return all of the Palestinian territories it captured during the Six-Day War of 1967.
Netanyahu's latest remarks, however, show how Arab governments have fallen apart from their people over the years.
There have been various reports over the past weeks about Saudi Arabia's plan to normalize ties with Israel despite "risks" of a public backlash.
'Arab people, not leaders obstacle to peace'
In a separate speech on Thursday, Netanyahu said it was Arab populations and not their leaders who made peace with Israel difficult.
Speaking during a Knesset meeting that marked the 40th anniversary of the visit of late Egyptian President Anwar el-Sadat to Israel, the Israeli PM said Arab people were fed a "stereotypical image of Israel."
"Even after tens of years, like geological layers, it is difficult to replace that image with a real one about Israel," he said.
Back in June, Israeli minister of military affairs Avigdor Lieberman called for a deal with Arab countries, including Saudi Arabia, as a prerequisite for any agreement to resolve the decades-long conflict with the Palestinians.