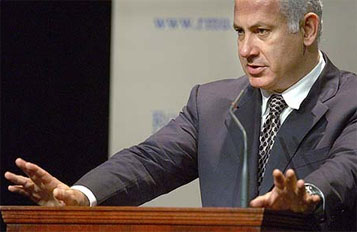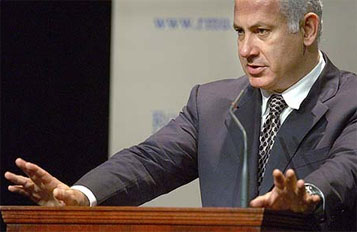 The Zionist regime's Prime Minister Benjamin Netanyahu in a secret statement has said that he manages the US by his favor.
"Netanyahu confessed that he has destroyed OSLO Accord and he manages the US by his favor," al-Khaleej (Persian Gulf) daily reported quoting some Israeli media.
Netanyahu made the remarks when he was waiting for George Michael's visit to the region and he thought that the cameras were off while a camera recorded his remarks, the daily wrote.
Airing his remarks damaged reputation of the American officials. The video cassette recorded on 2001 when Netanyahu was visiting Israeli settlements in the east of Ramallah.