Palestine
netanyahu plays with fire in al-Aqsa: Meshaal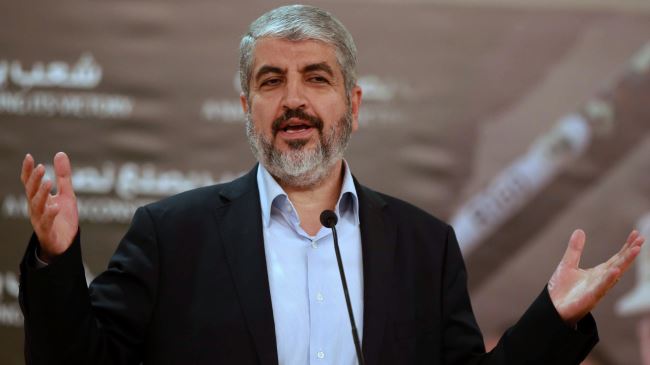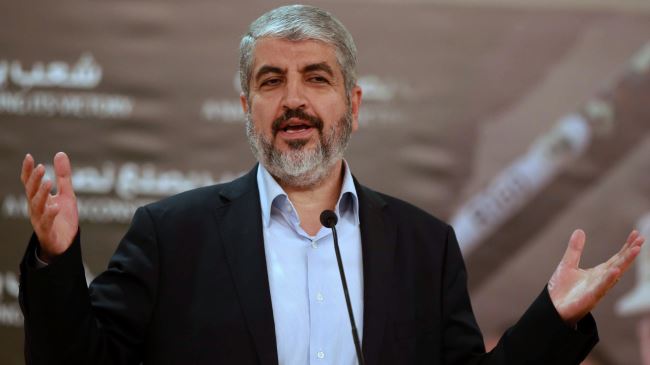 The Palestinian resistance movement Hamas has criticized Israeli Prime Minister Benjamin Netanyahu for the recent rise of violence in the occupied territories.
"Netanyahu is playing with fire when he allows members of his government, the Knesset, and the extremists to repeatedly storm the al-Aqsa Mosque – that's dangerous," Hamas Political Bureau Chief Khaled Meshaal said in a Thursday interview with Sky News.
Meshaal added that "the action of the occupation targeting the Islamic and the Christian Holy sites, in Jerusalem (al-Quds) and Palestine, and specifically the al-Aqsa Mosque, brings about the angry Palestinian reaction."
He said the resistance of Palestinians against the Israeli regime "is a national fight, but Netanyahu is turning it into a religious fight. He bears responsibility for the consequences of what is happening."
"The al-Aqsa Mosque is for the Muslims. The Muslims were blocked from praying there. The soldiers and the police and the right-wing extremists were allowed to storm in with their shoes, into the sanctuary of the mosque — this is playing with fire."
Over the past weeks, the al-Aqsa Mosque has been the scene of clashes between Palestinian worshippers and Israeli settlers and troops.
The al-Aqsa Foundation for Endowment and Heritage, a Palestinian non-governmental organization, has said in a recent report that nearly 14,000 Israelis, most of them extremist settlers, have forced their way into the al-Aqsa Mosque compound in East al-Quds since the beginning of 2014.
Israel has over the past decades tried to change the demographic makeup of al-Quds by constructing illegal settlements, destroying historical sites and expelling the local Palestinian population.
The al-Aqsa compound, which lies in the Israeli-occupied Old City of al-Quds, is a flashpoint. The location of the compound, known to Jews as the Temple Mount, is the holiest site in Judaism. The mosque is Islam's third-holiest site after Mecca and Medina in Saudi Arabia.