Middle East
Netanyahu Sends Security Advisor to US for Iran Talks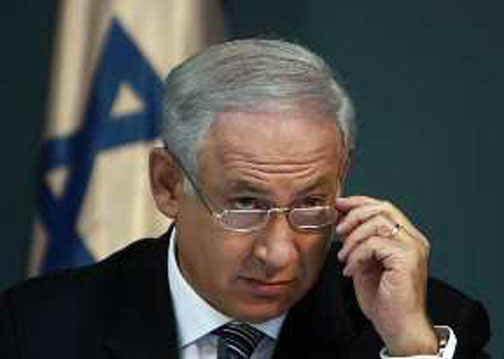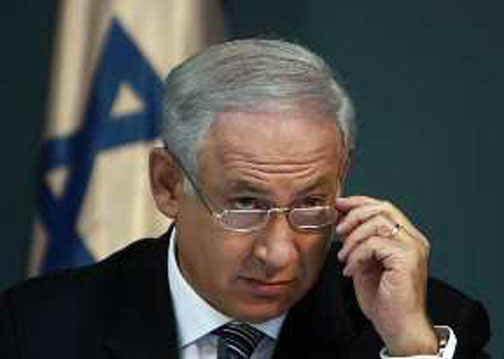 Zionist Prime Minister Benjamin Netanyahu said Monday he will send his national security advisor to Washington for talks on a pending agreement with Iran on its nuclear program.
"I spoke yesterday with President (Barack) Obama and we agreed that in the coming days an Israeli team led by National Security Advisor Yossi Cohen would leave for talks with the United States on the final deal with Iran," Netanyahu said in an address to the Zionist parliament.
"That agreement must have a sole result: the dismantling of Iran's military nuclear capability," his office quoted him as telling the Knesset.
"I remind you that only last week, during the (Geneva) talks, the leaders of Iran repeated their commitment to destroy the state of Israel, and I reiterate here today my commitment, as prime minister of Israel, to prevent them from achieving the ability to do so."
Iran's supreme leader, Ayatollah Ali Khamenei, told militia commanders in Tehran last Wednesday that Israel was "doomed to collapse", calling it "the rabid dog" of the Middle East.
The Islamic republic agreed to curb its nuclear program for the next six months in exchange for limited sanctions relief following marathon talks with the five permanent members of the UN Security Council plus Germany in Geneva that ended Sunday.
But the Zionist entity slammed the deal as an "historic mistake," having urged for months that sanctions pressure be maintained.
"It is true that the international pressure we applied has born partial fruit and has brought better results than were originally planned, but it's still a bad agreement," Netanyahu said.
"It reduces the pressure on Iran without receiving anything tangible in return and the Iranians, who laughed all the way to the bank, are themselves saying that this deal has saved them," he added.
The Zionist entity, the Middle East's sole if undeclared nuclear-armed entity, has refused to rule out military action to halt Iran's nuclear drive.