Syria
New Astana talks on Syria to be held end of month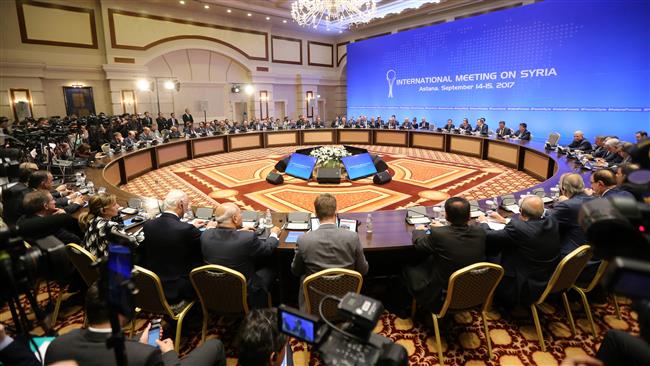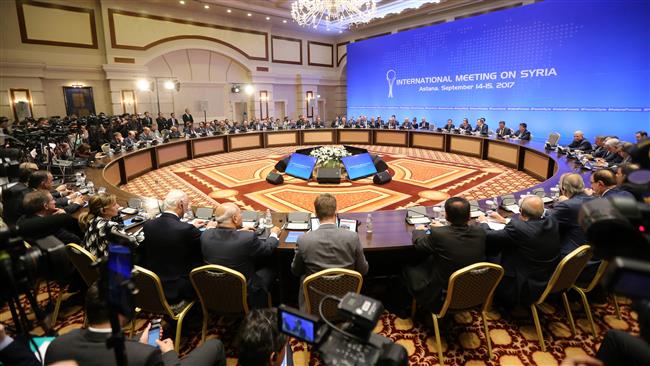 Kazakhstan says the next round of the intra-Syrian talks, mediated by Iran, Russia and Turkey, will be held in its capital of Astana at the end of October.
"The guarantor states of the cessation of hostilities have agreed that the seventh round of high-level talks on Syria as part of the Astana process will be held on October 30-31," the Kazakh Foreign Ministry said in a statement released on Thursday.
The Astana discussions have brought representatives from the government in Damascus and opposition groups to the negotiating table in a bid to end the foreign-backed militancy in Syria, which broke out in March 2011.
Six rounds of the negotiations took place on January 23-24, February 15-16, March 14-15, May 3-4, July 4-5 and September 14-15.
The fourth round of the Astana talks resulted in an agreement on four de-escalation zones across Syria.
The safe zones, which cover the provinces of Idlib and Homs as well as the Eastern Ghouta region near Damascus and Syria's southern border with Jordan, have sharply reduced fighting in the country's conflict-ridden areas.
During the sixth round of the Astana talks, the three guarantor states agreed to allocate forces to patrol the de-escalation zone covering Idlib Province and neighboring regions.
Elsewhere in its statement, the Kazakh Foreign Ministry said the 7th round of the intra-Syrian negotiations "aim to agree a provision establishing a working group that will deal with hostage and prisoner release, return of [fallen soldiers'] bodies and search for the missing."
US Syria envoy visits Moscow
On Wednesday, United Nations Special Envoy for Syria Staffan de Mistura met with Russian Defense Minister Sergei Shoigu in Moscow.
The officials discussed "ways of moving from de-escalation zones towards a more stable political settlement in Syria," the Russian Defense Ministry quoted de Mistura as saying.