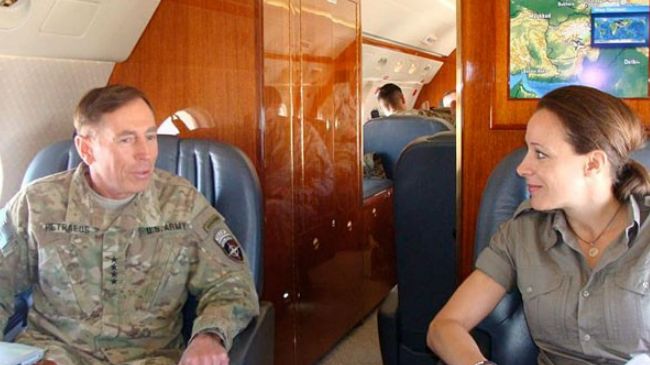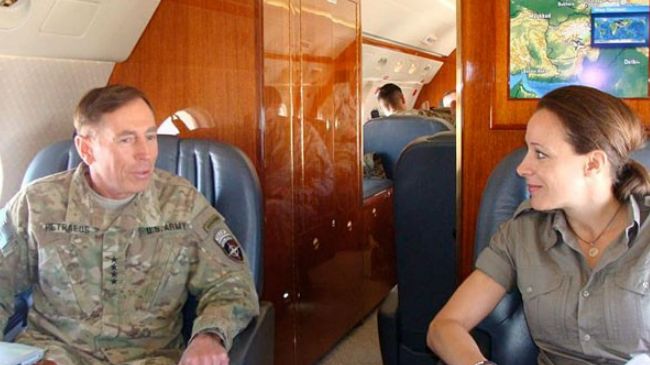 New details have surfaced about the extramarital affair that led to the sudden resignation of US Central Intelligence Agency (CIA) chief David Petraeus.
US media say the Federal Bureau of Investigation (FBI) discovered the affair between the four-star general and his biographer Paula Broadwell while investigating harassing emails to a second woman in Florida.
The second woman, whose identity had not been disclosed until now, is named Jill Kelley and is a "long-time friend" of the Petraeus family. She had complained about receiving threatening emails from Broadwell.
Officials told the media that the threatening emails from Broadwell, a married mother of two, showed that she considered Kelley as a potential rival in her affair with the 60-year-old general.
"I know what you did," "back off" and "stay away from my guy," Broadwell told Kelley in the emails.
"We and our family have been friends with General Petraeus and his family for over five years. We respect his and his family's privacy and want the same for us and our three children," Kelley said in a statement.
"It didn't start with Petraeus, but in the course of the investigation they stumbled across him," an unnamed congressional official told the New York Times.
The CIA chief resigned on November 10 over the extramarital affair, claiming he had shown "extremely poor judgment."
Petraeus, who has been married to his wife Holly for 37 years, told his friends that he began the affair shortly after leaving the US Army in August 2011.
He was appointed director of the Central Intelligence Agency in September 2011, after serving a tour of duty in Afghanistan as the head of US-led forces in the country, with the formal title, the commander of the International Security Assistance Force (ISAF).
US President Barack Obama has appointed Petraeus' deputy, Michael Morell, as acting CIA director.