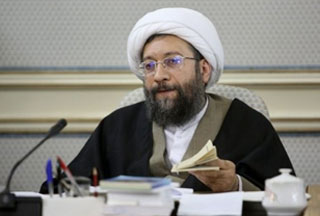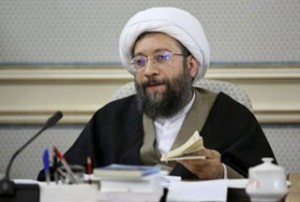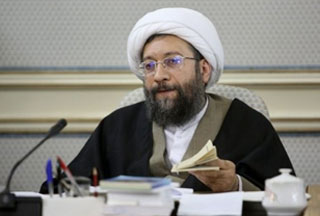 As Iran's new judiciary head makes his first choices for top posts, speculations grow about whom the next top judiciary officials of the country will be.
Two decrees went out from Sadeq Larijani's office on Wednesday, one going to the judiciary's first deputy Seyyed Ebrahim Raeisi, who was reinstated at his post, and the other to Ali Razini, who was appointed as the new deputy of legal affairs and judicial development.
While Larijani made the official announcements, local media reported that Gholam-Hossein Mohseni-Ejei was the most likely candidate for Iran's prosecutor general.
Mohseni-Ejei, who served as intelligence minister during Mahmoud Ahmadinejad's first presidential term, will replace Qorban-Ali Dorri-Najafabadi.
The former intelligence minister, who has a degree in international law in addition to his clerical studies, was the presiding judge in the famous case against former Tehran Mayor Gholam-Hossein Karbaschi more than a decade ago.
Mohseni-Ejei was dismissed from the intelligence ministry last month due to apparent disagreements with Ahmadinejad.
Mohseni-Ejei is said to have contested a decision to televise confessions made by suspects facing trial for their alleged role in post-election violence.
News of Mohseni-Ejei's probable promotion to prosecutor general came alongside reports of the possibility of Isfahan Governor Morteza Baktiari, who has formerly served in the judiciary, replacing Saeed Mortazavi as Tehran's prosecutor general.
Mortazavi on various occasions has come under fire by critics, mostly Reformists, for his performance as Tehran's prosecutor general, especially after the June 12 presidential elections.